Academic Advising Induction Program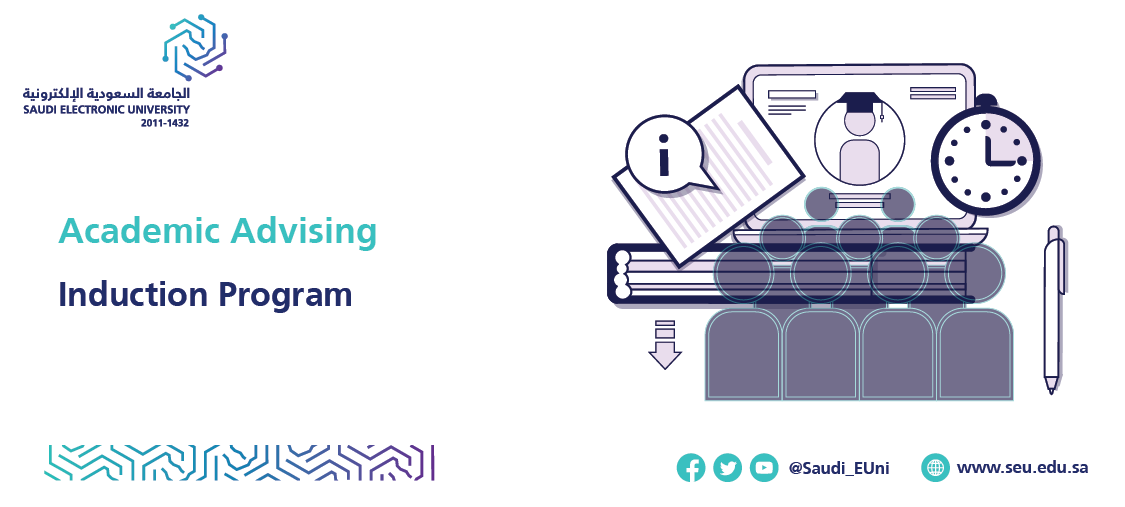 The Deanship of Admission and Student Affairs is pleased to invite you to attend the Academic Advising Induction Program in the presence of:
Dr. Ali Al-Ammari, Advisor of the University Vice Presidency for Educational Affairs for the Student Care Center.
Dr. Danyah Aldailami, Advisor of the Academic Advising Unit and Assistant Professor in the College of Health Sciences.
Dr. Haya Zeidan is an Assistant Professor and Faculty member in the College of Health Sciences. 
The program will be held on Wednesday, March 15, 2023, at 11:00 am until 12:00 pm.  
The topics of the meeting:  
Importance of Academic Advising.
Target of Academic Advising.
Role and responsibility of the Academic Advisor.
Notes: 
This program will be offered to all male and female of Saudi Electronic University students only.