Invitation to Attend "Child's Rights in Quran" Educational Seminar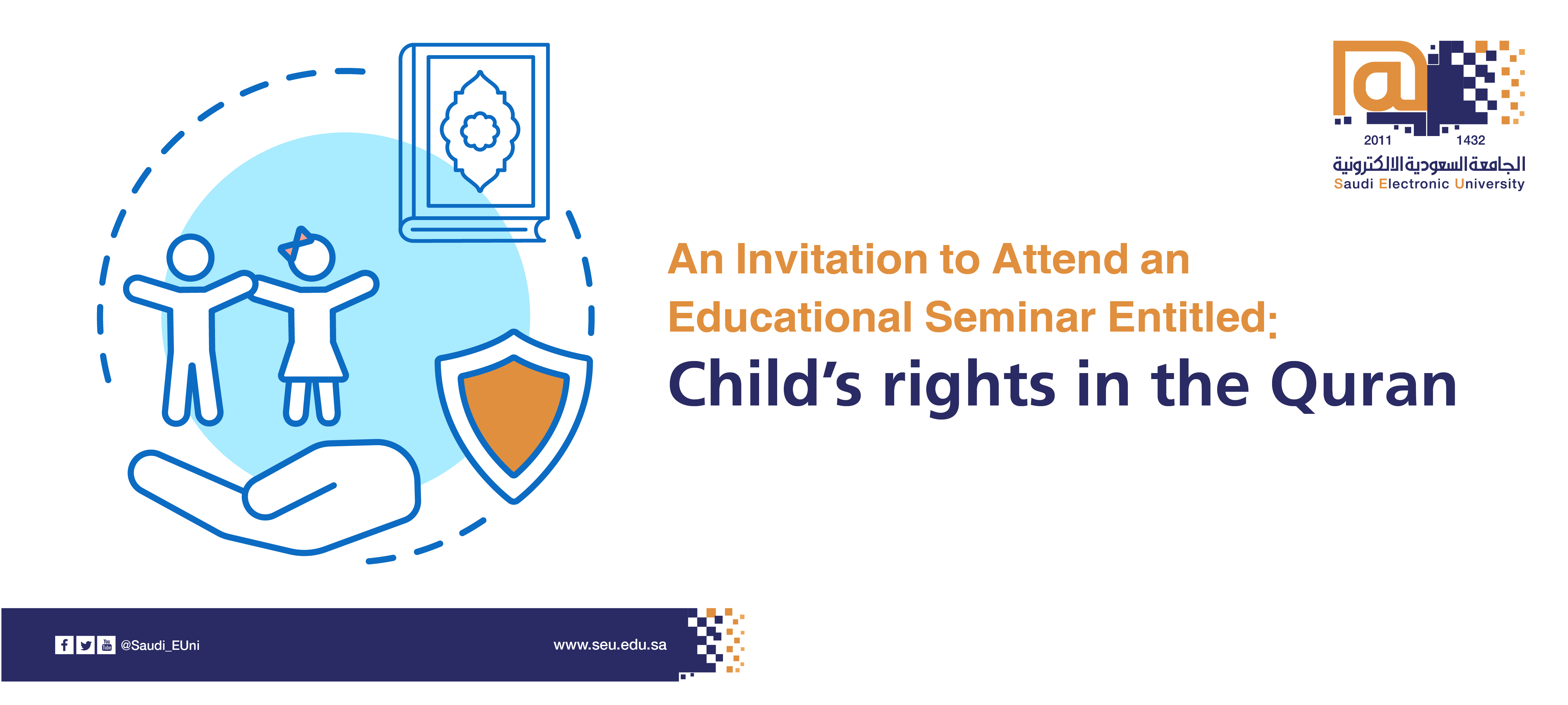 The College of Health Sciences - Community Service Unit, invites you to attend an Educational seminar
 "Child's rights in the Quran"
Provided by Mrs. Dana Kattan. a family counselor, social trainer and Quran trainer.
On Sunday 29 November 2020,
From 11:00 AM to 12:00 PM.
It will discuss the following issues:
1. Before the baby is born.
2. Early childhood stage.
3. During puberty.
Notes:
- It will be delivered online via (Blackboard)through the link HERE.
- It will be offered to all male and female University students .

We wish you success and prosperity
College of Health Science