Master's Programs Admission Dates for The First Semester of The Academic Year 2022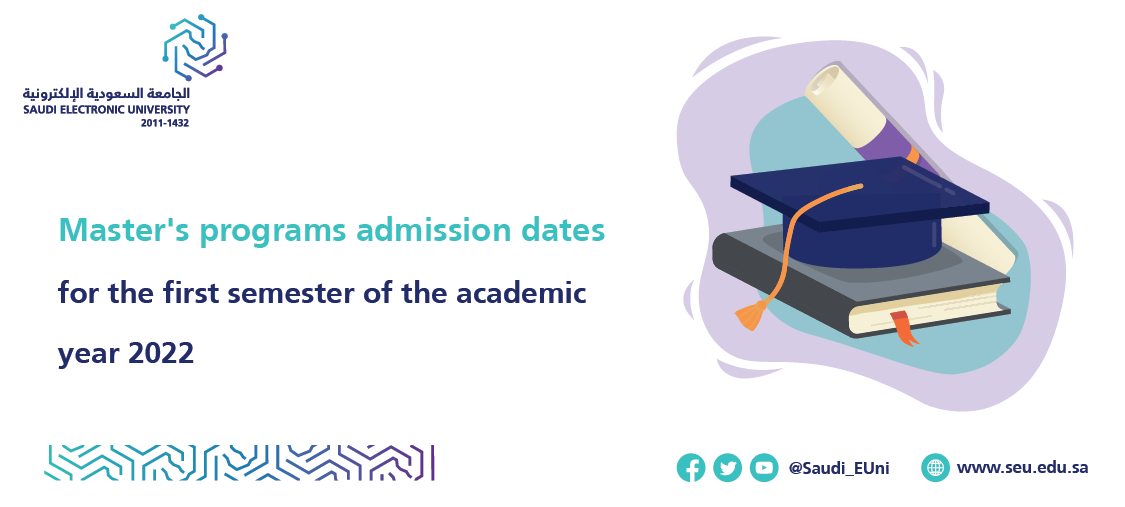 The Deanship of Graduate Studies announces the date of the admission for Master's programs for first semester of academic year 2022.
Starts on Sunday, May 8, 2022.
Ends at Saturday, May 21, 2022.
The submission will be through the admission gate, HERE.
Notes:
- To view the admission requirements, HERE.
- To find out the calendar and currently offered master programs for admission, HERE.
We wish you all the best of luck and success,,
The Deanship of Graduate Studies,,