Training Course: Your Future Career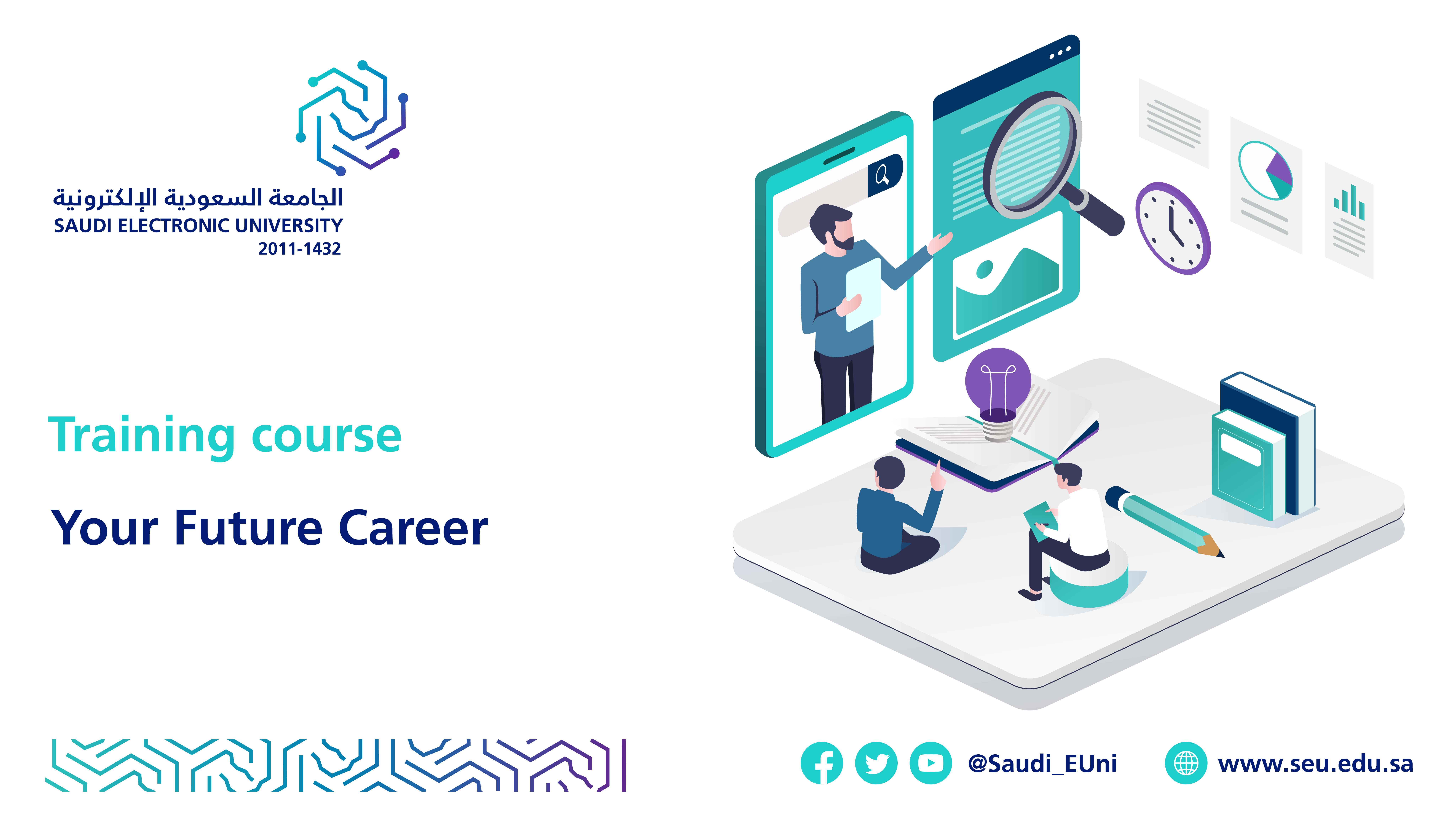 University branch in Al-Ahsa in cooperation with the College of Administrative and Financial Sciences are pleased to invite you to attend a training course entitled: Your Career Future
Presented by Ms. Eman Al-Shamy, a faculty member in the College of Administrative and Financial Sciences at SEU.
On Thursday, November 25, 2021, from 10:00 AM until 1:00 PM.
Course Themes:
Definition of a CV and its types.
How to build a CV.
Commercializing yourself and drawing attention to you.
Notes:
It is offered to all Saudi Electronic University male and female students.
This course will be delivered virtually via Blackboard through the link HERE.
There are certificates of attendance.
We look forward to seeing you at the sessions,,