Ramadan is an Opportunity to Rise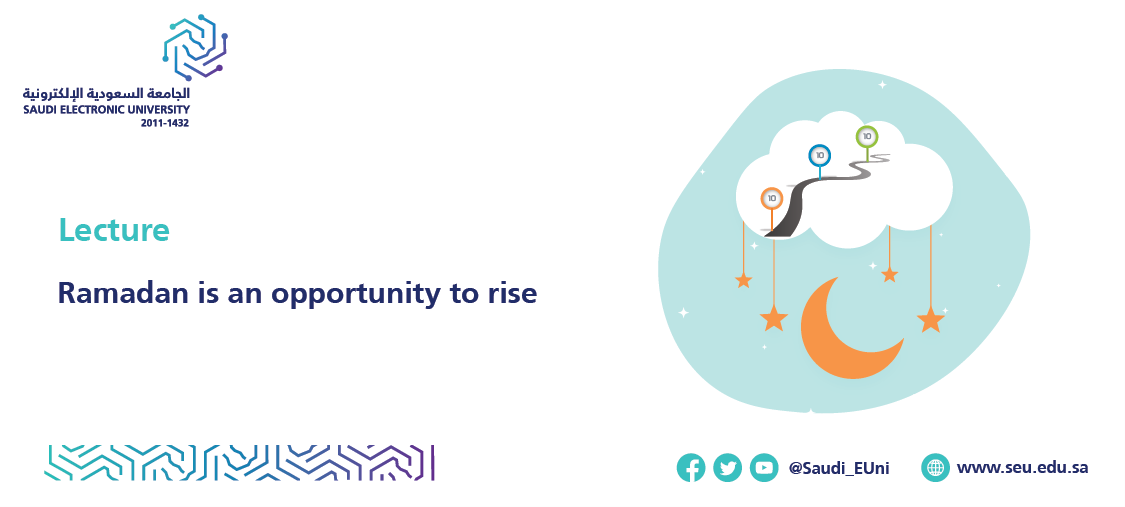 The University's branch in Al-Ahsa- in cooperation with the Department of Islamic Culture at the College of Science and Theoretical Studies, is pleased to invite you to attend a lecture entitled: Ramadan is an opportunity to rise.
Presented by Dr. Saud Al-Osaimi, a faculty member at the University.
On Wednesday, April 6, 2022, from 11:55 pm to 2:00 am
Themes:
The virtue of Ramadan.
The relationship between Ramadan and self-development.
Factors of self-development in Ramadan.
Patterns of self-development in Ramadan.
Notes:
The lecture will be delivered virtually via Blackboard through the link HERE.
The lecture is presented to all SEU students.
Certificates of attendance will be awarded.