An invitation to a lecture on "Speech and Disclosure for Healing"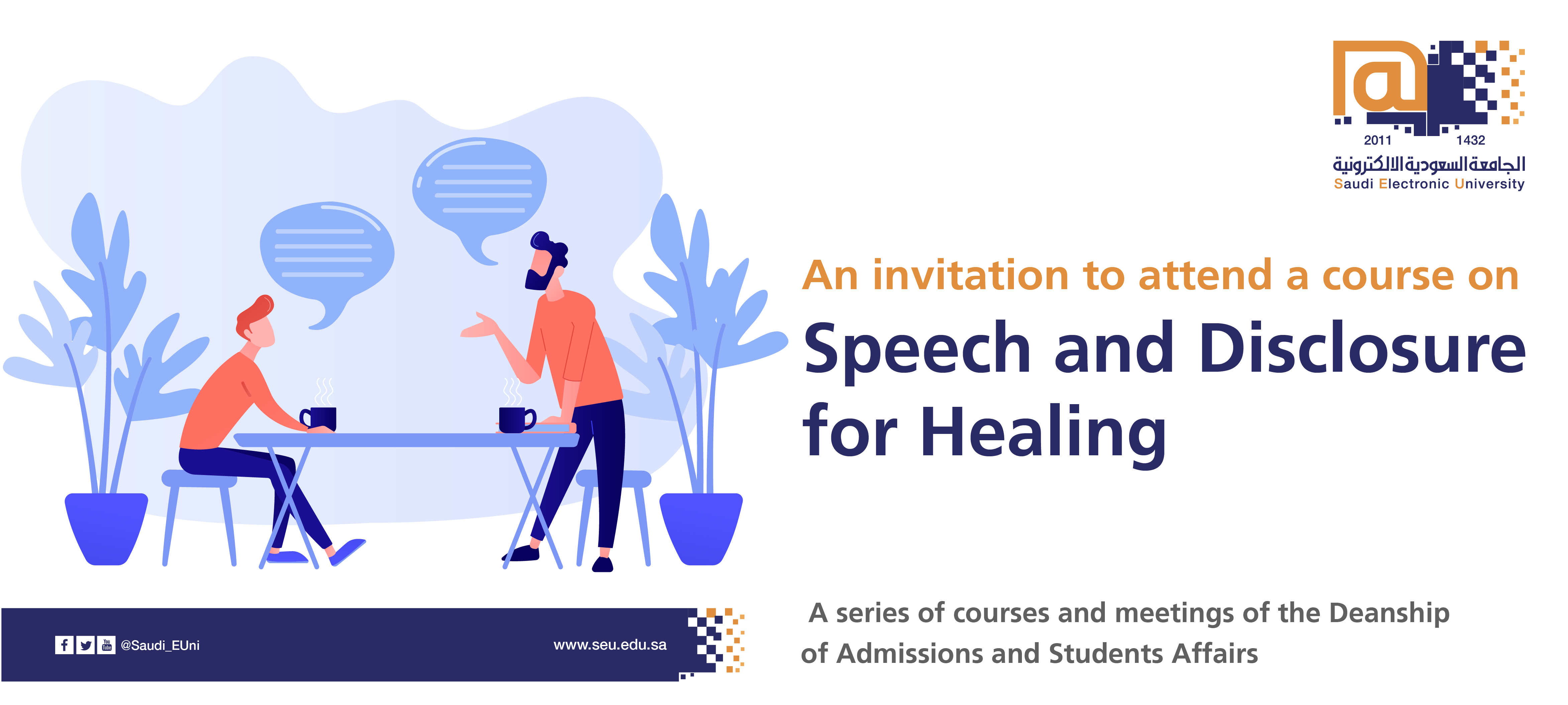 The Deanship of Admission and Student Affairs is pleased to invite you to attend a lecture on
"Speech and Disclosure for Healing "
Provided by Mrs. Mecciya Majrashi, senior patient safety specialist in Saudi Patient Safety Centre. Experience in quality, Patient Safety and strategic planning.
The lecture will be  on Monday 26 \ 06 \ 1442 - 8 \ 02 \2021
from 03:00 PM to 06:00 PM
Lecture Outline:
The importance of disclosing the health status of you and those around you.

The courage of the situation takes a lot of time.

How to support yourself and others.

You are the expert patient in your medical journey and an active member of the medical team, how do you share your opinion? And your illness?

What will the university offer you?
Notes:
This lecture will be delivered virtually via Blackboard through the link HERE

It will be offered to Saudi Electronic University male and female students