Course Equivalency for Common First Year Students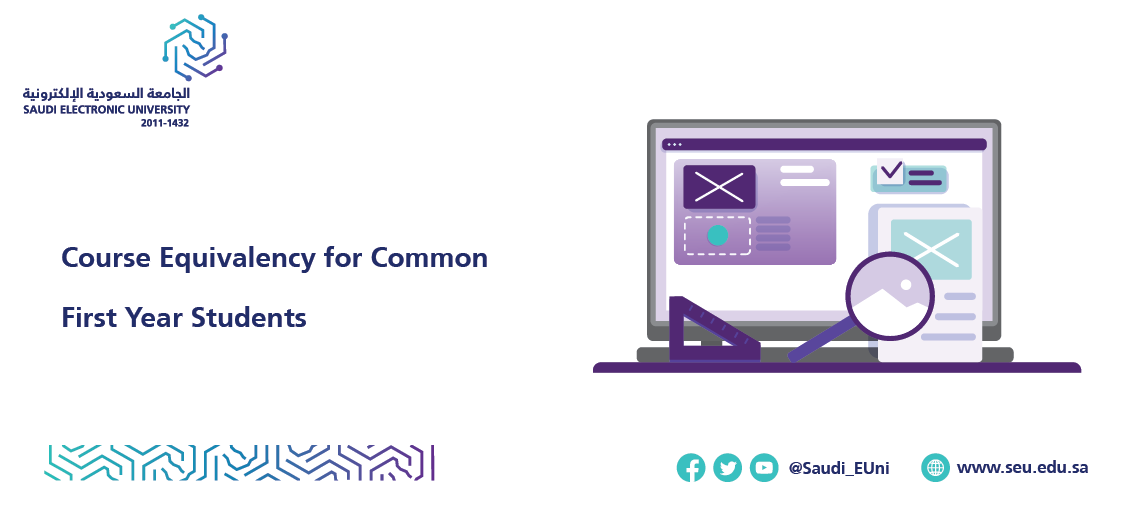 The Deanship of Common First Year is pleased to announce to the students in Law and Electronic Media programs that
Course Equivalency icon will be open to receive  requests for the following courses (Mathematics 003 & Communication Skills 003) for the 3rd trimester of academic year 1444
will open on Sunday, March 5, 2023 and will close on Thursday, March 16, 2023
Important Notes:
Deadline for credit transfer eligibility for full refund is on Saturday, March 11, 2023
Credit transfer for the English language course is available throughout the year. Deadline for full refund date is as indicated above.
Credit transfer is ONLY for students enrolled in Law and Electronic Media for the courses they need to transfer during this period which are (Mathematics and Communication Skills).