Boot Camp: Development of Web Front-Ends HTML &CSS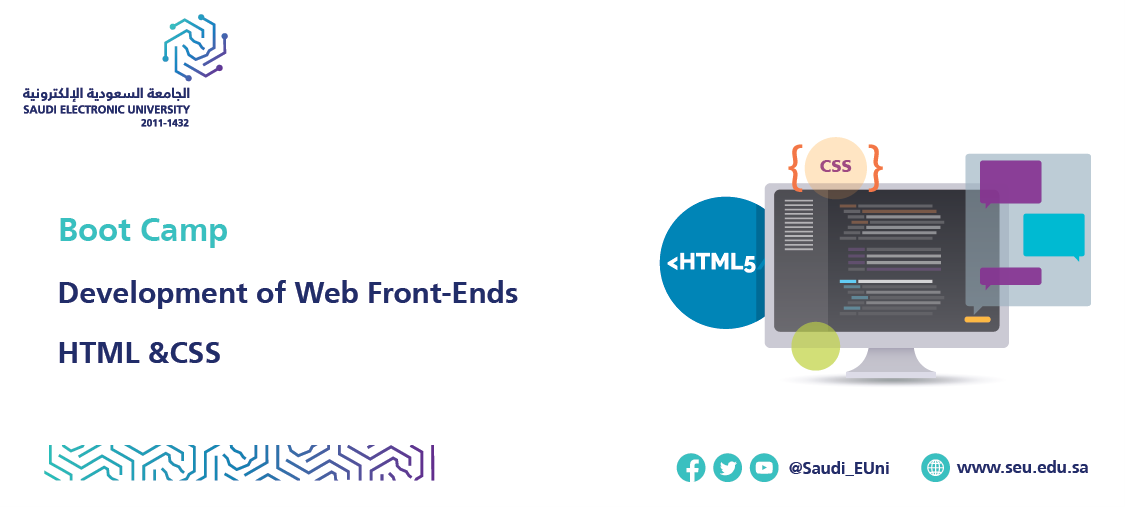 Saudi Electronic University Branch in Madinah in cooperation with the Deanship of Admission and Student Affairs invite you to attend A Bootcamp on: Development of Web Front-Ends HTML &CSS
Presented by/ Moaz Muhammad Dardir, a certified technical trainer with International Computer Driving License LCDL
The training camp will be held for four days starting from Sunday, February 12, 2023. Until Wednesday, February 15, 2023.
From 5:00 PM to 8:00 PM
Course topics:
Identify the types and programming languages for sites.
The concept of programming, its types and the differences between them.
Learn about CSS techniques, the general appearance of a page and formats.
Practical application of creating a web page using HTML markup language.
Learn the skills needed to deal with scripts to create a web page.
Notes:
This course is offered to all 

Saudi Electronic University

students.

This course will be delivered virtually via Blackboard through the link HERE.
To register, click HERE.
A certificate of attending a 12-hour training course will be granted.