An invitation to attend a training course on " How to deal with difficult courses "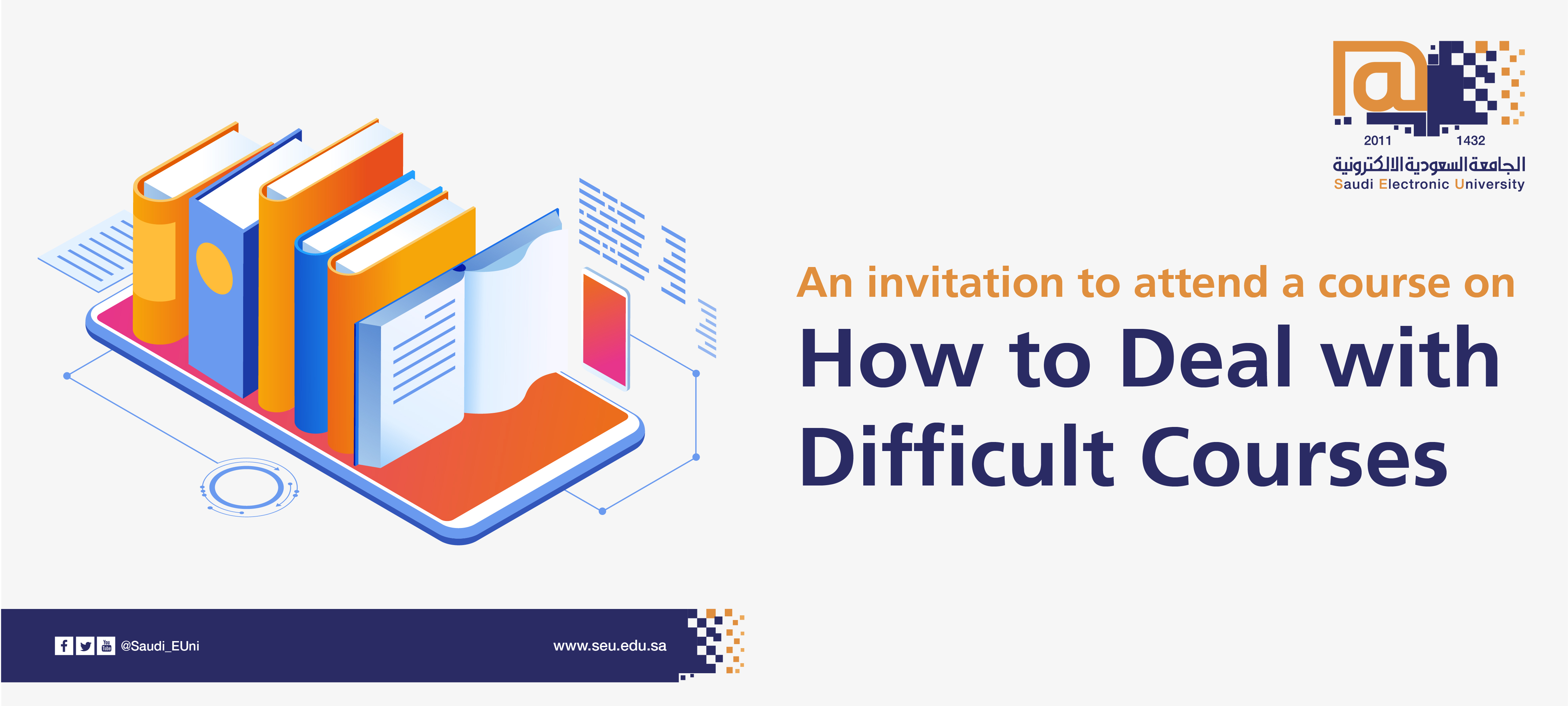 The University branch in Jeddah in cooperation with the Deanship of Admission and Students Affairs are pleased to invite you to attend a training course on
" How to deal with difficult courses "
presented by Mrs. Amany Shlyan Al-Ghanmi, lecturer in Health Informatics Department , College of Health Sciences.
 on Wednesday 28 \ 6 \ 1442 - 10 \ 02 \ 2021
from 11:00 AM to 1:00 PM
Course Outline:


We'll learn about the how the brain uses two very different learning modes.
 Analyze the illusions of learning, memory techniques, dealing with procrastination, and best practices shown by research to be most effective in helping you master tough subjects.
 Gain knowledge, no matter what your skill levels in topics you would like to master, you can change your thinking and change your life.
If you're struggling, you'll see a structured practical technique that walk you through what you need to do to get on track.
Notes:
This training course will be delivered virtually via Blackboard through the link HERE.
This course is provided to male and female students of Saudi Electronic University.
There will be a certificate of attendance.
We wish you the best of luck and success