Training Courses in Intellectual Property (10)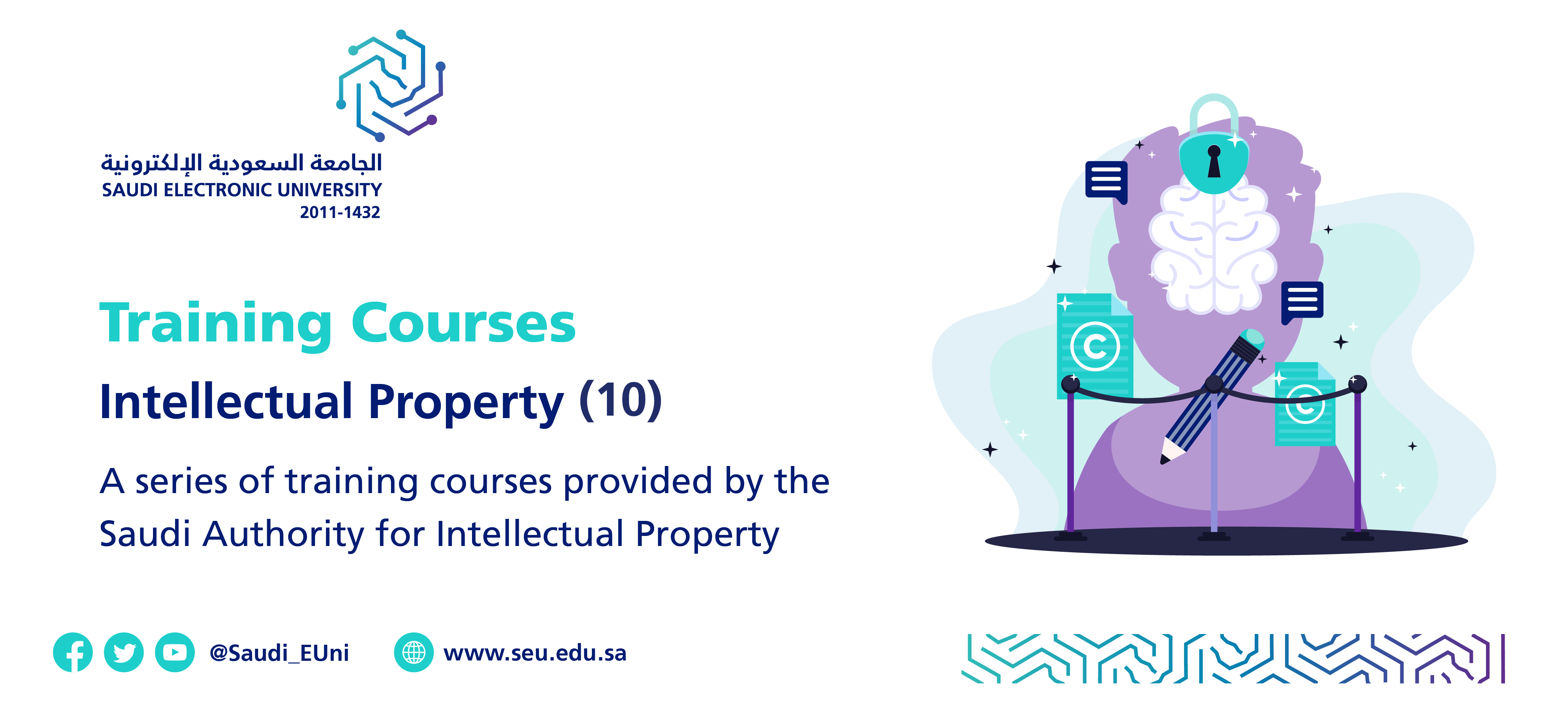 The Intellectual property unit in cooperation with the Saudi Authority are pleased to invite you to attend a training course entitled: Services of the Saudi Authority for Intellectual Property.
Presented by:
Ms. Shadan Almatar, Assistant Business Development.
Ms. Mawaddah Al Sabban, Senior Service Development Analyst.
The course will be held on Sunday, November 6, 2022, from 12:00 PM - 1:00 PM.
Notes:
It is offered to all Saudi Electronic University staff and students.
This course will be delivered virtually via ZOOM through the link

HERE

.
The course will be delivered in Arabic language.