IT Job Opportunities for Saudi Nationals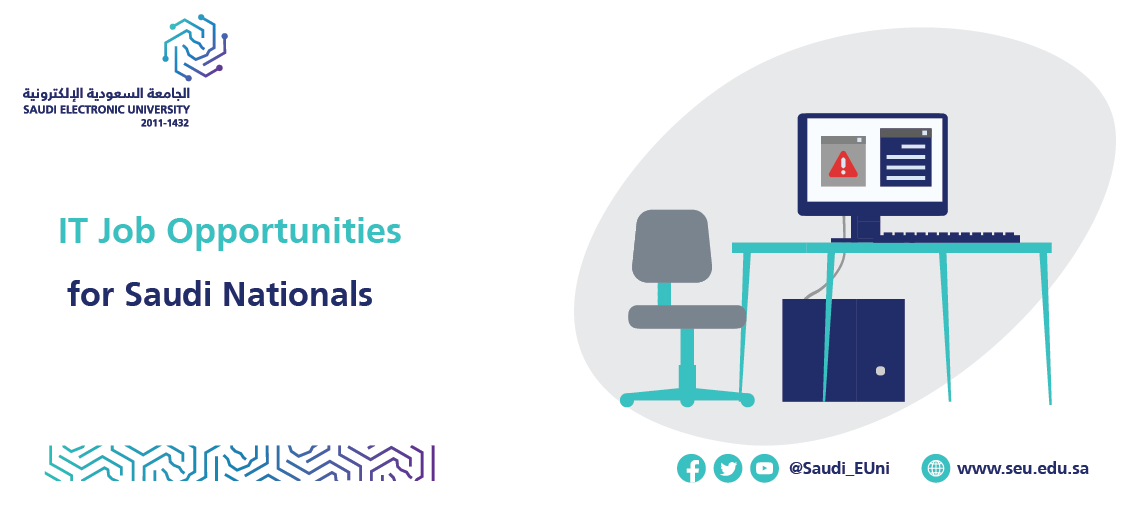 The Deanship of Human Resources at Saudi Electronic University is pleased to announce IT job opportunities on annual contacts for Saudi Nationals at the University main branch in Riyadh, according to the following titles: (Software Engineer, Software Developer, Network Engineer, Network Technician, Support Technician, Systems Analyst, Database Specialist, Information Security Specialist, Designer)
Terms And conditions:
Applicant must be Saudi.
The job requires full commitment (full time job).
Applicant must have one of the degrees mentioned below, from an accredited university with at least good grade.
Degrees obtained from outside Saudi Arabia must be accredited through the Ministry of Education.
Applicant must pass the job interview and tests.
Applications that do not meet the requirements will not be considered or replied to.
Notes:
Replies to applicants will be within two months after the interviews are conducted.
Applications will be received online via the link here. From Sunday, September 18, 2022 at 3:00PM, until Thursday, September 22, 2022 at 8:00PM