Enable Absence Excuse from Exam Service for Master's Students for the First Semester of 2020/2021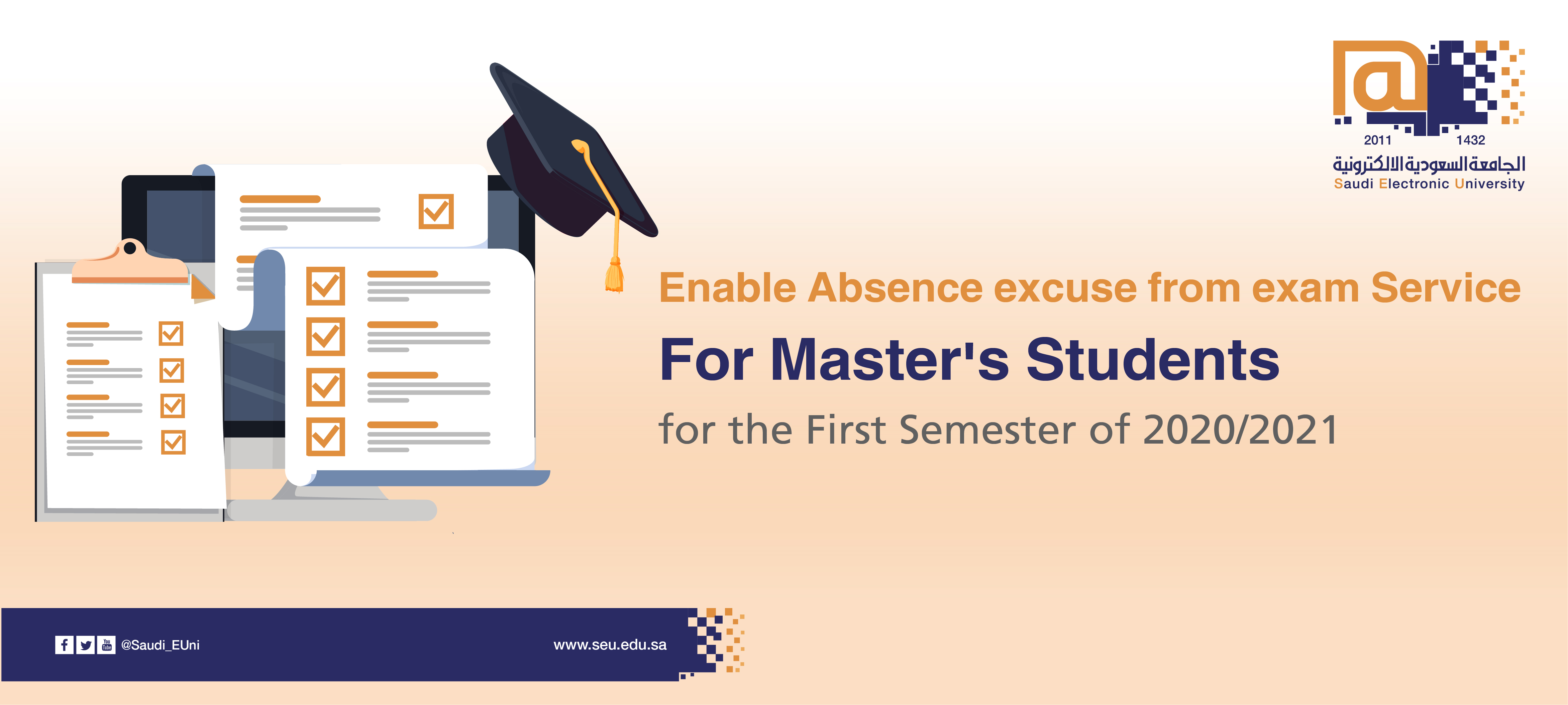 Dear students,,
The Deanship of Graduate Students is pleased to announce to its students the requests of

absence excuse from exam
for the first semester of academic year 2020/2021.

Starts on Sunday, 1\3\1442 AH - 18\10\2020 AD.
Ends on Saturday, 21\3\1442 AH - 7\11\2020 AD.
We wish you all the best of luck and success
Deanship of Graduate Students