An invitation to register in training course entitled: Finance for Non-Professionals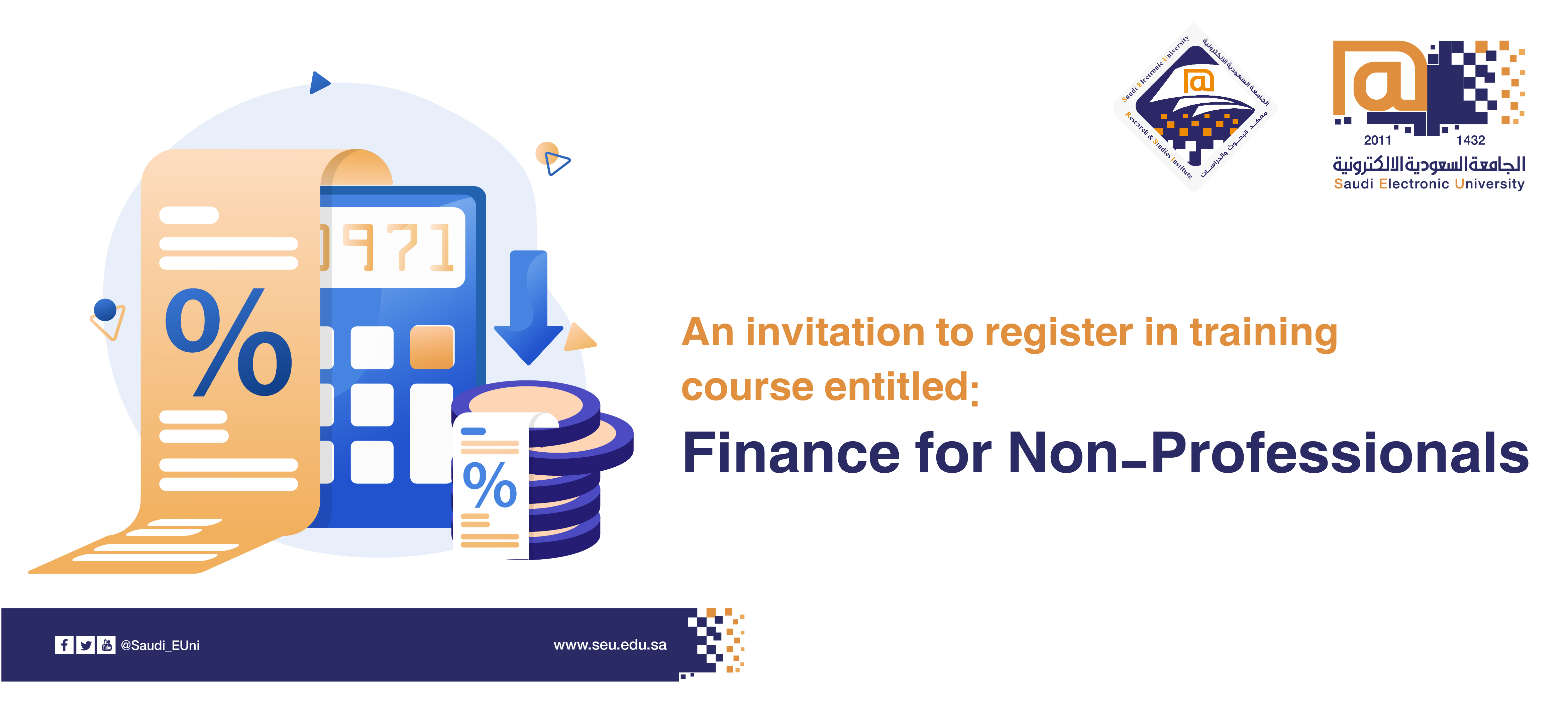 The Institute of Research and Studies is pleased to invite you to register in:

Finance for Non-Professionals

.
Provided by Mr. Musaed A. Alsultan, Lecturer in Finance Department at College of Administrative and Financial Sciences in the Saudi Electronic University.
The course will be held during 2 days (4 hours / day)], with 8 training hours, as shown in the table below:
Day

Date

Time

Sunday

11\6\1442 

24\1\2021

 

4:30 pm  - 8:30 pm




 

Monday

12\6\1442 

25\1\2021
Objectives:
Find out the importance of finance and its goals.
Accounting system outputs (accounting cycle).
Identify account types and recognize the double entry theory.
How to prepare and read financial statements.
Course Theme:
Financial Basics for Business Development.
Finance and accounting concepts.
Theoretical framework for finance and accounting.
Notes:
The course is available for all (Male & Female).
The registration fee for the course is 200 riyals.
The course is offered online.
Trainees obtain attending certificate approved by SEU.
For questions and inquiries please contact us via e-mail:

 

seu.training@seu.edu.sa