An Invitation to Register in a Training Course Entitled: E-Learning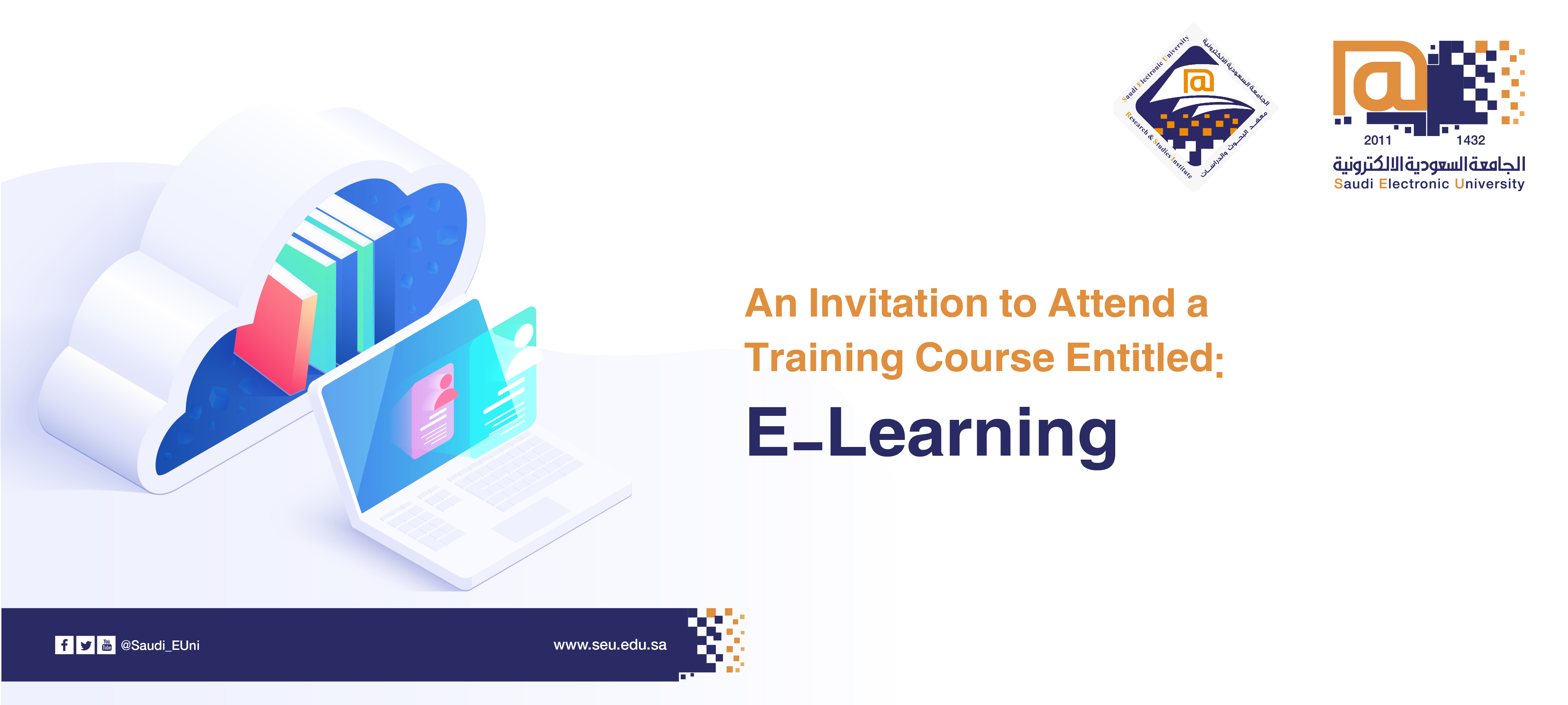 The Institute of Research and Studies is pleased to invite you to register in a Training Course Entitled:

E-Learning

.
Provided by Ms. Amani Alghanmi, Lecturer in Health Informatics department in the College of Health Sciences at the Saudi Electronic University.
The course will be held during 2 days, with 6 training hours (3 hours / day), as shown in the table below:
Day

Date

Time

Thursday

16\4\1442 

1\12\2020

7:00 PM - 10:00 PM
Wednesday

17\4\1442 

2\12\2020
Course Theme:
E-learning features and types.
The role of the teacher and the learner.
Pros and cons of e learning.
E-schools environment.
Course Objectives:
After completing this course, the participant will be able to:
Introduce the concept and development stages of e learning.
Recognize the major roles of a teacher via e learning.
Introduce the importance and challenges of e learning.
Clarify the differences between e-learning.
Registration:
*The link for attending the course online will be sent to your WhatsApp 24 hrs. before the published starting time, please contact the Director of Programs and Training if you don't get the link 2 hrs. before the published starting time at this email address: rsig@seu.edu.sa
Notes:
The course is available for all (Male & Female).
The registration fee for the course is 200 riyals.
The course is offered online.
Trainees obtain attending certificate approved by SEU.
For questions and inquiries please contact us via e-mail: rsig@seu.edu.sa