An invitation to register in training course entitled: The Ethical Hacker (Ethical Hacking)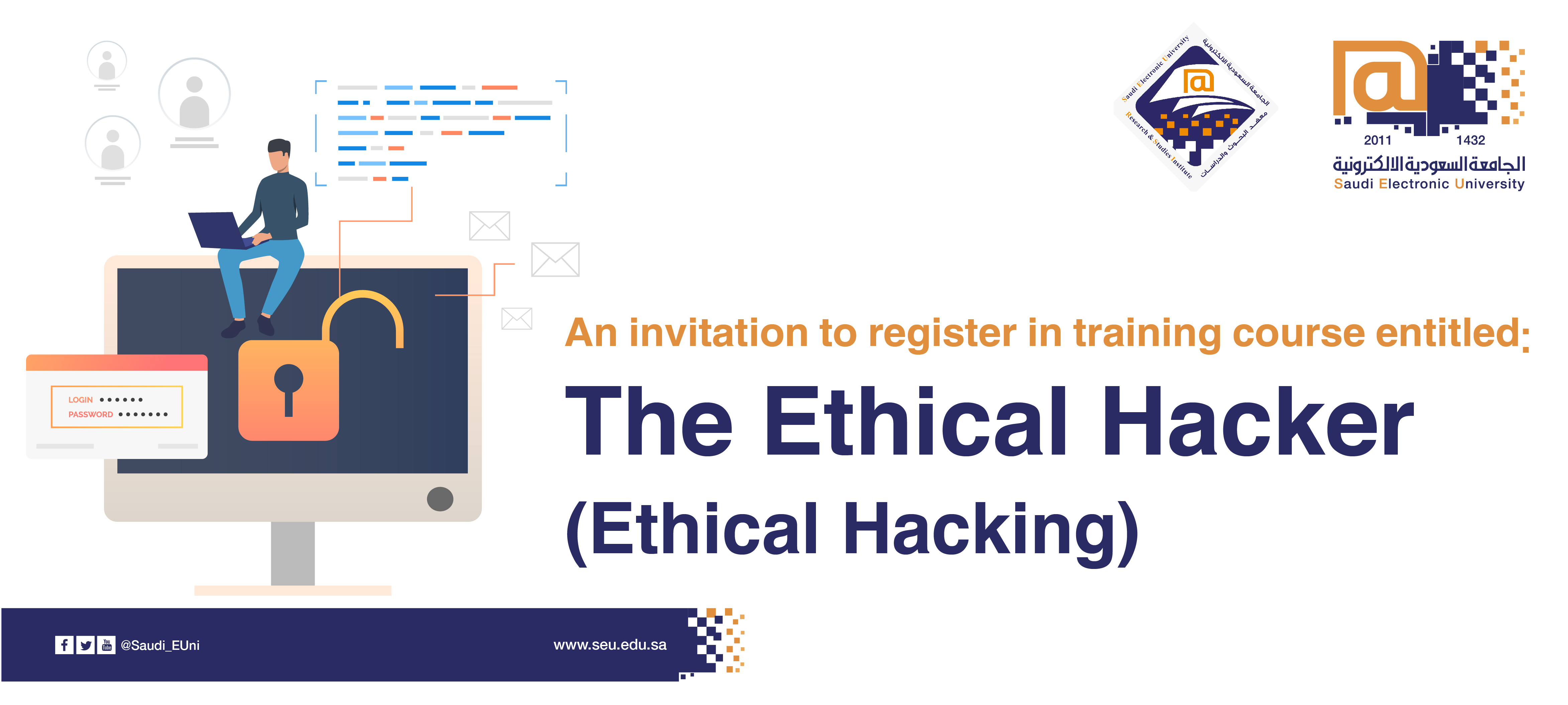 The Institute of Research and Studies is pleased to invite you to register in:
The Ethical Hacker

(Ethical Hacking)

.
Provided by Dr. Mohamad Al-Jarraya, Assistant Professor at the College of Computing and Informatics University Branch Dammam.
The course will be held during 3 days (3 hours / day)], with 9 training hours, as shown in the table below:
Day

Date

Time

Friday

16\6\1442 

29\1\2021

 6:00 pm  - 9:00 pm

Saturday

17\6\1442 

30\1\2021

Sunday

18\6\1442 

31\1\2021
Objectives:
Qualify Trainees to be Certified Ethical Hackers.
Course Theme:
Introduction to Ethical Hacking.
ARP Poisoning.
IP spoofing.
IP fragmentation.
Routing and Reverse Path Filtering.
TCP SYN flooding.
TCP RST attack.
TCP Session Hijacking.
Performing a check for open ports.
OS Fingerprinting.
Banner Grabbing.
SQL injection.
Hacking Web application.
Implementing application-level Session Hijacking.
VPN over Internet layer.
VPN over Transport layer.
Notes:
The course is available for all (Male & Female).
The registration fee for the course is 200 riyals.
The course is offered online.
Trainees obtain attending certificate approved by SEU.
For questions and inquiries please contact us via e-mail:

seu.training@seu.edu.sa