Lecture: Entrepreneurship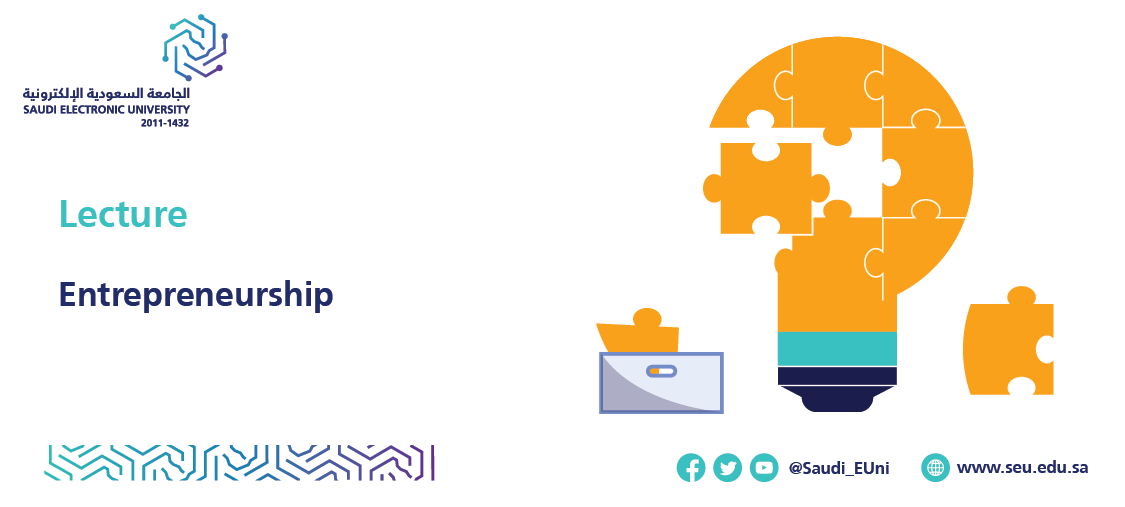 The Deanship of Admission and Student Affairs announces your invitation to attend a lecture entitled: Entrepreneurship.
Presented by Ms. Iman Al-Shami, a faculty member in Department of Finance College of Administrative and Financial Sciences at SEU.
The lecture will be held on Saturday, March 18, 2023, from 12:30 pm to 3:30 pm.
Lecture Themes:
Self-understanding, initiative and responsibility.
The social mirror.
Take the initiative.
The difference between the initiator and the passive.
Circle of influence and circle of concerns.
Generate positive energy.
Trinity: essential in the initiative.
The 30-day test.
Self confidencecan become more environmentally sustainable.
Notes:
This course is offered to all Saudi Electronic University students.
This course will be delivered virtually via Blackboard through the link HERE.