An invitation to register in training course entitled: Enterprise Creativity and Innovation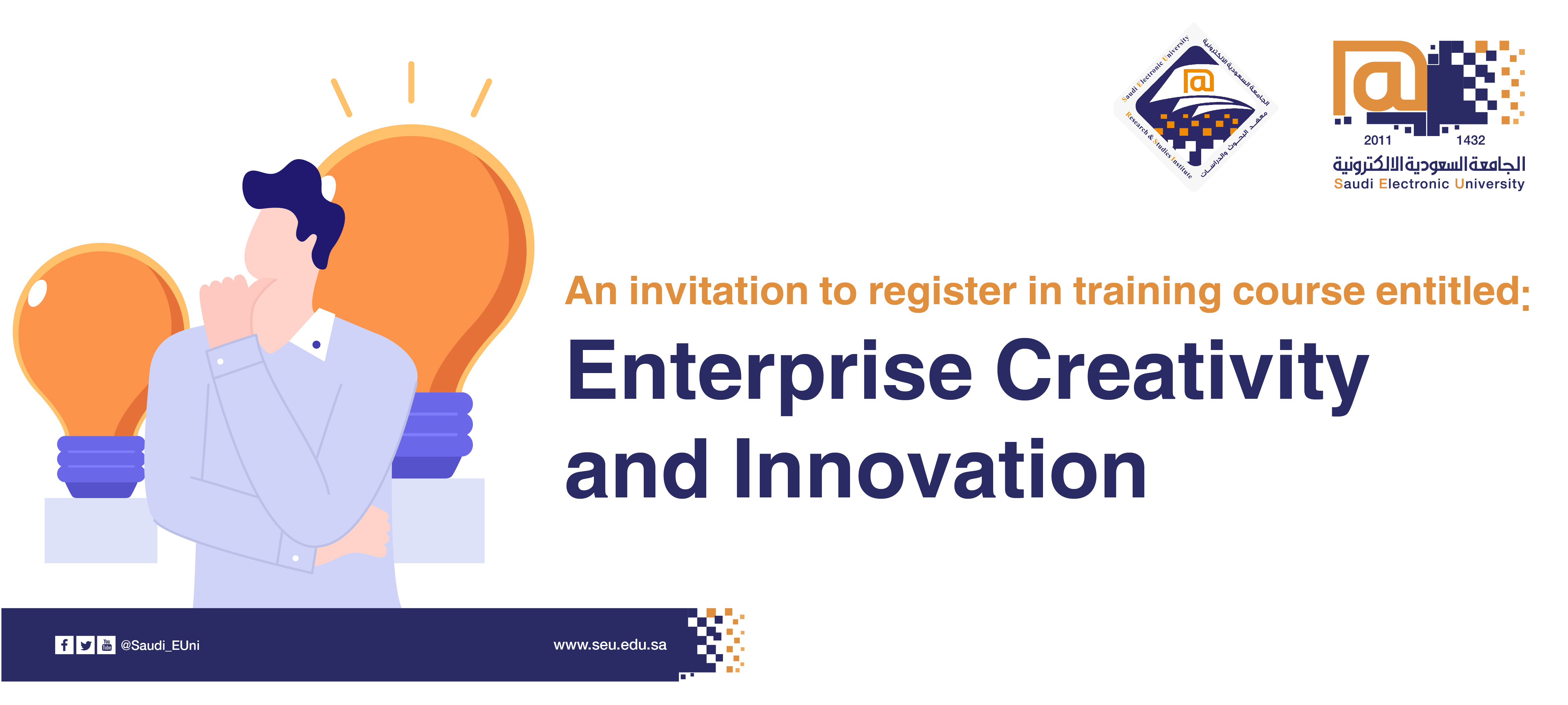 The Institute of Research and Studies is pleased to invite you to register in:

Enterprise Creativity and Innovation

.
Provided by Dr. Saad Eddin Khalil Abdullah, Training expert in the field of administrative development, human resource management and Enterprise creativity.
The course will be held during 3 days (3 hours / day)], with 9 training hours, as shown in the table below:
Day

Date

Time

Monday

19\6\1442 

1\2\2021

 6:00 pm  - 9:00 pm

Tuesday

20\6\1442 

2\2\2021

Wednesday

21\6\1442 

3\2\2021
Objectives:
Providing participants with basic knowledge and concepts related to what creative and innovative activities are, the foundations and themes of the creative process, and identifying methods of generating ideas.
Providing participants with the necessary skills to practice creative and innovative thinking in life activities,
Training participants on tests to develop mental skills.
Encouraging the application of creativity methods in business organizations.
Identifying the obstacles to creativity in business organizations

.
Course Theme:
First: Basic concepts of creativity.

The concept and types of thinking.
A comparison between creative thinking and critical thinking.
Creativity concept, stages and goals of creativity.
Creative thinking capabilities.

Second: Creativity system and levels.

Individual Creativity.
Collective creativity.
Enterprise Creativity.

Third: human resource management and creativity.
Fourth: Excellence of European Enterprise for Quality Management.
Notes:
The course is available for all (Male & Female).
The registration fee for the course is 200 riyals.
The course is offered online.
Trainees obtain attending certificate approved by SEU.
For questions and inquiries please contact us via e-mail:

seu.training@seu.edu.sa