An invitation to register in Basics of Chinese Language Course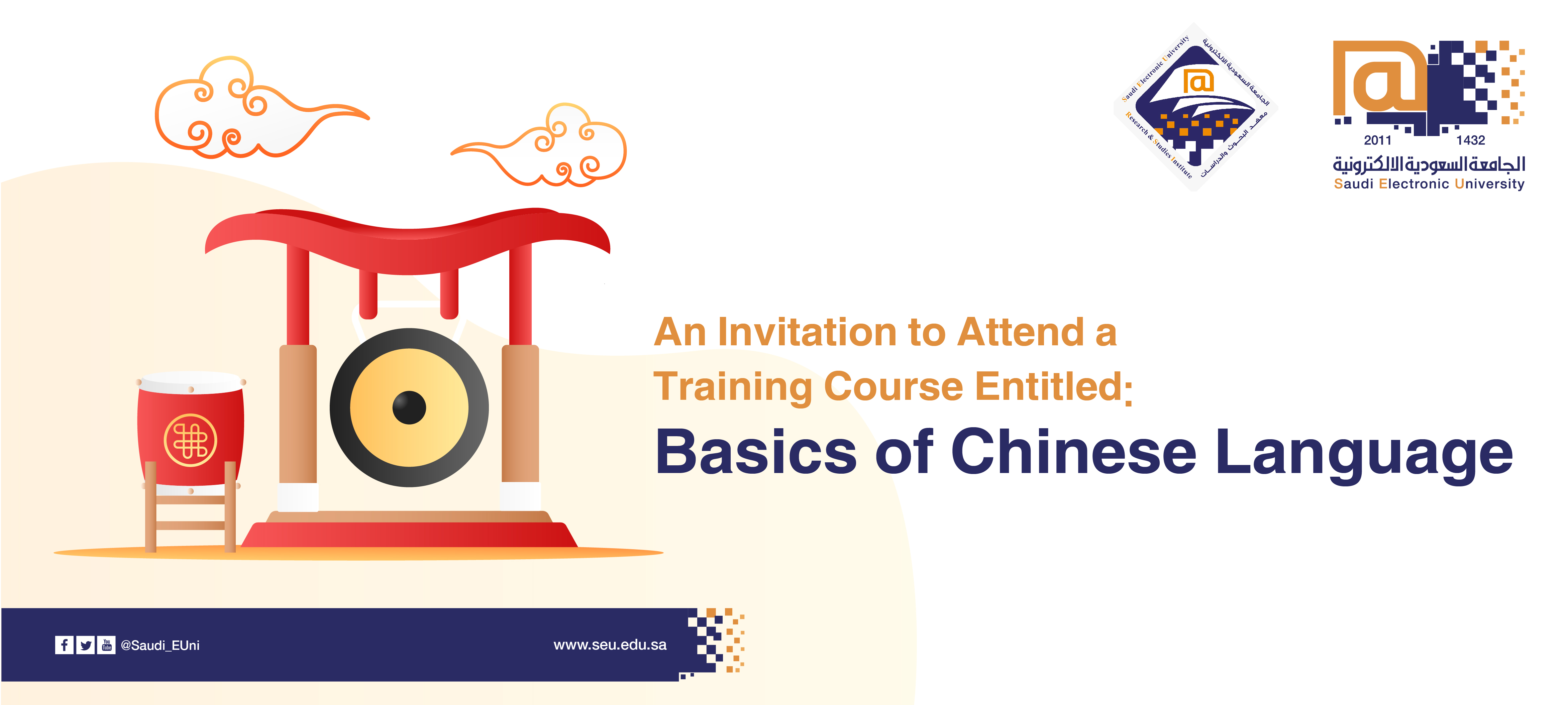 The Institute of Research and Studies is pleased to invite you to register in Basics of Chinese Language Course. Provided by a group of Chinese trainers, approved by Saudi Electronic University.
Program Theme:
Introducing basic knowledge of the Chinese language in: 
Latin alphabet aided pronunciation system (pinyin).
Familiar expressions in Chinese. 
Structures and vocabulary to exchange personal information; Equipping students with the ability to understand and use very simple Chinese phrases, as well as to build a strong foundation for further Chinese language studies.
Course Duration:
48 hours as following: 
3 hrs. /day for 6 weeks Via Blackboard. 
At least 5 hrs./week of interactive online content.
Course Starting Date:
from 24th January 2021 to 4th March 2021.
Course times (Online content):
From Sunday to Thursday, in one of the following periods:
8.00 am to 11.00 am
11.00 am to 2.00 pm
 3.00 pm to 6.00 pm
6.00 pm to 9.00 pm
Registration period for the course:
The registration starts from 5th January to 23rd January, HERE.
Notes:
The course is available for all (Male & Female).
The registration fee for the course is 600 riyals.
The course is offered online.
Trainees obtain attending certificate approved by SEU.
For questions and inquiries please contact us via e-mail:

rsig.training@seu.edu.sa​