Activate the Social Engagement Platform "ConnectYard"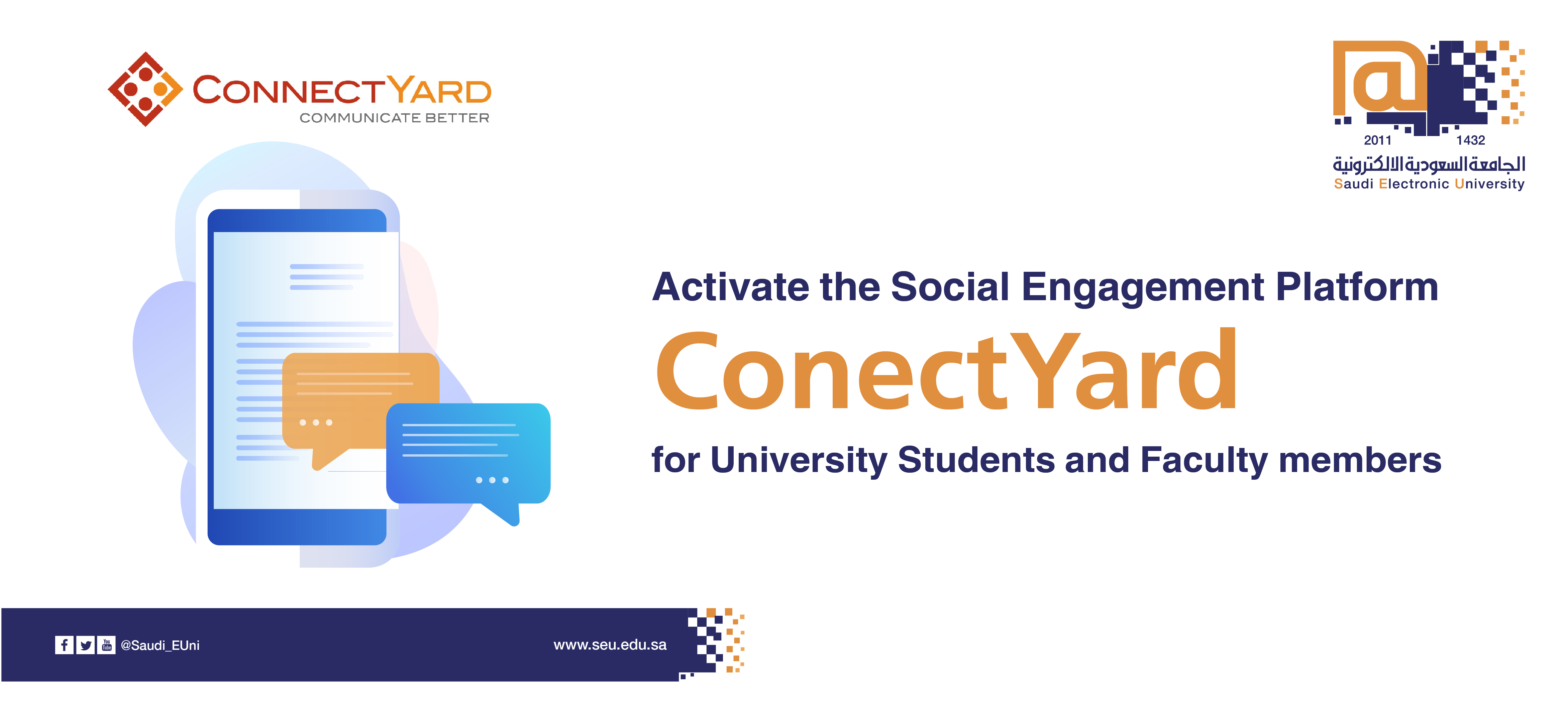 The Deanship of Information Technology is pleased to announce to university students and faculty members the activate the social engagement platform "ConnectYard".
Features:
Privacy
ConnectYard

enables two-way conversations between faculty and students without sharing the contact details such as mobile number.
Your WhatsApp and personal cellphone information will be hidden from faculty and students.
Communications
Allows faculty to reach their students using WhatsApp, Email.
The faculty have the option to post new messages or respond to student questions directly through the Blackboard or through their email.
The students can receive and respond to messages from WhatsApp.
Provides confirmation that message has been received and allows to check who viewed the message.
The faculty and student has the ability to fully control and personalize their options.
To view how to activate and create an account (click here).