Invitation to attend "Institutional Communication in Crises" training course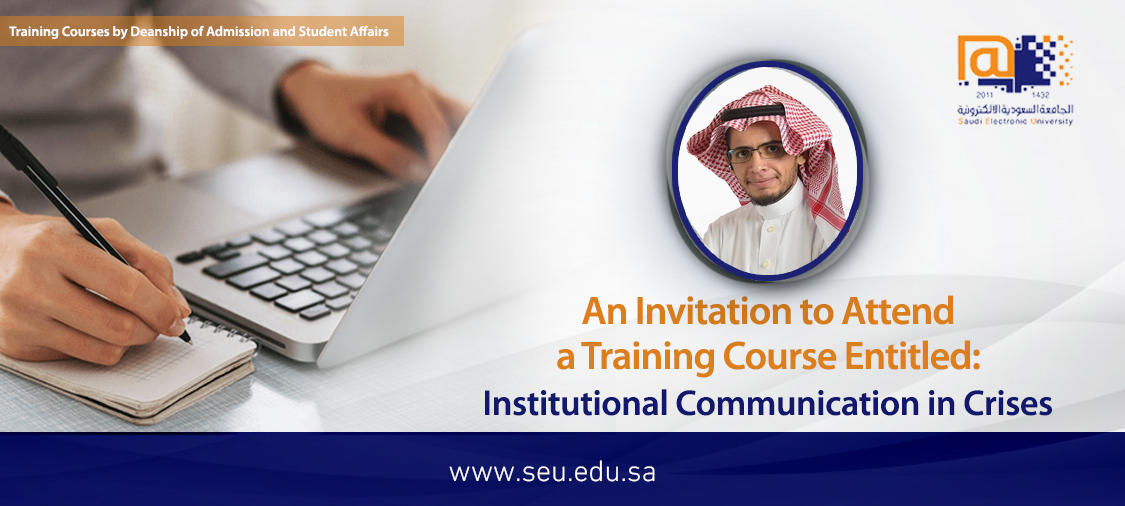 The Deanship of Admission and Student Affairs invites you to attend
"Institutional Communication in Crises" training course
presented by Faisal Al-Mutairi, a lecturer in the Department of Electronic Media, specializing in digital transformation in corporate communication.

On Saturday 28 Nov 2020, from 12:45 PM to 03:45 PM.
Course Outline:
• How do we define crises? (Definition of the crisis and its stages)
• Types of crises
• Administrative planning for crisis management
• Building a crisis and risk management team
• Marketing communication and public relations and their role in crisis management
• Case models of global crises: the Ebola virus
Notes:
This course will be delivered virtual via (Blackboard) through the link HERE.
It will be offered to all male and female students of the Saudi Electronic University.