Invitation to "How to be healthier with proper nutrition?" awareness lecture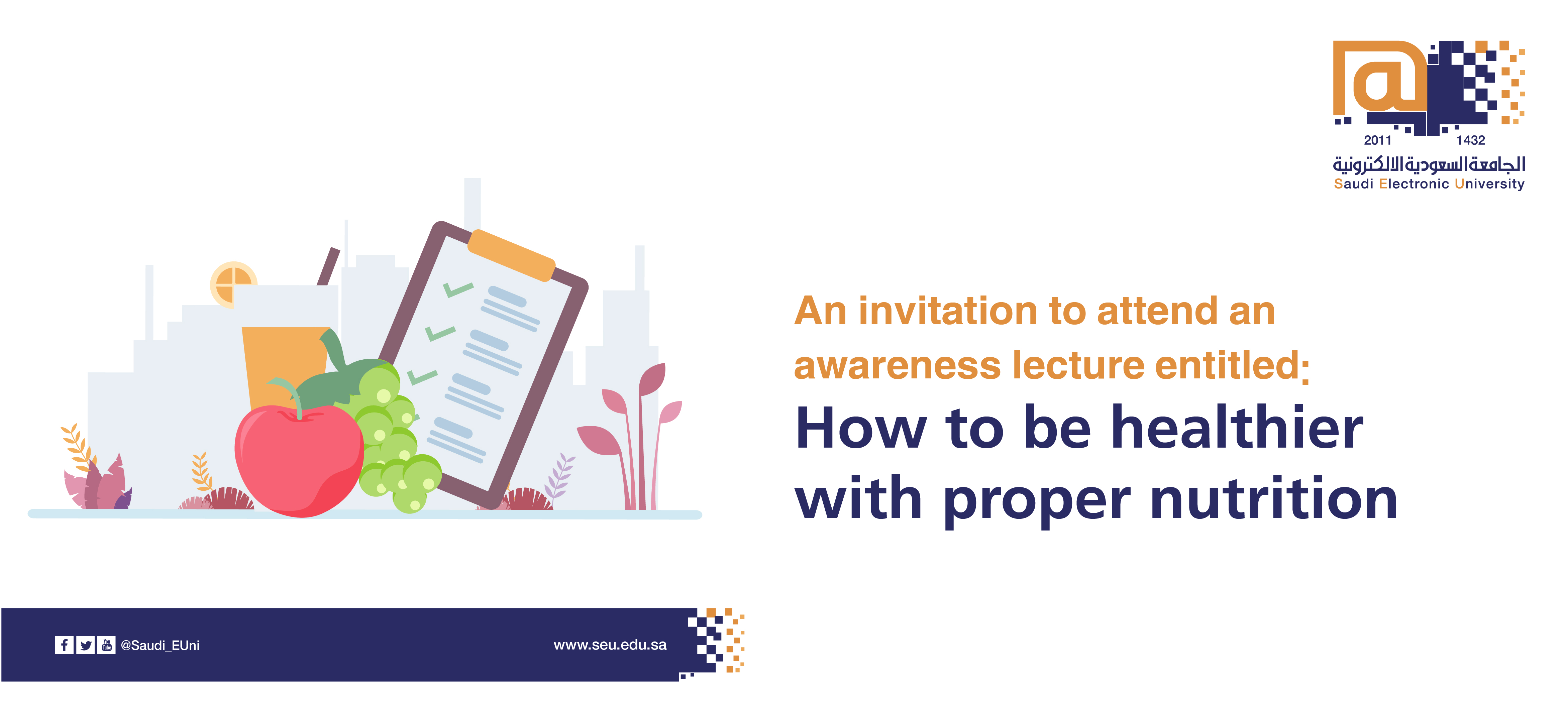 The College of Health Sciences - Community Service Unit, invites you to attend an awareness lecture entitled
"How to be healthier with proper nutrition?"
Provided by the Head of Community Services' Unit/ Dr. Arwa Asaad Zahid 

The lecture Will Discuss the Following Issues:
- Nutrition for kids and their parents.
- Some tips about snacks.
- Some tips on how to reduce sugars intake.

The lecture will be held on Sunday 29 November 2020, from 1:30 PM to 2:30 PM.
Notes:
This lecture will be delivered online via (Blackboard) through the link HERE.
It will be offered to all male and female students of Saudi Electronic University.
We wish you success and prosperity
College of Health Science