Completing the Requirements for Final Admission Procedures for the Master's Degree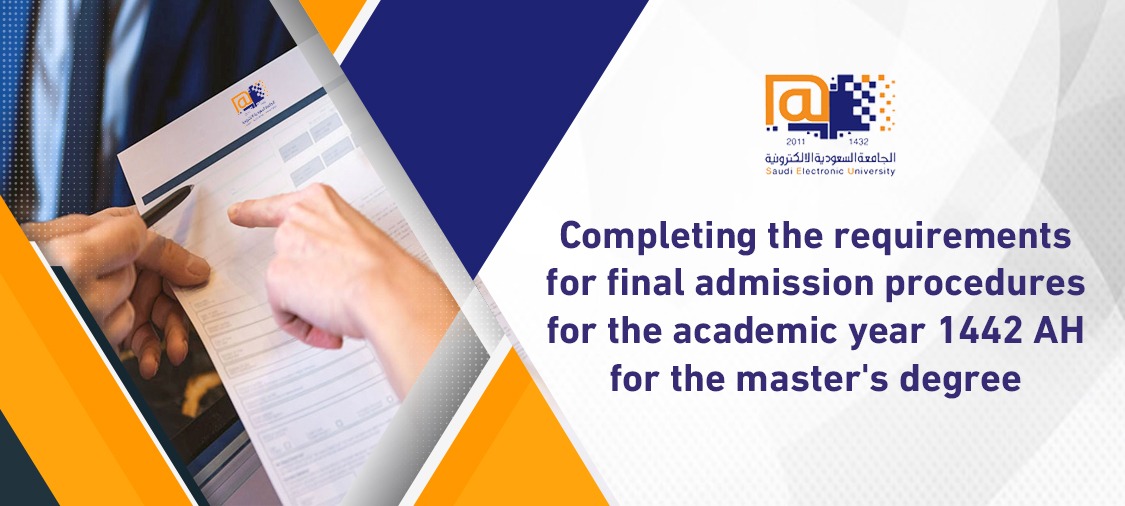 The Deanship of Graduate Studies announces that the deadline for receiving all the necessary documents to complete the final procedures for admission to the master's degree for the academic year 1442 is on Sunday 19/12/1441 AH - 9/08/2020 AD, includes the following:
English test (STEP/IELTS) according to the admission terms specified for each program.
Scientific recommendations.
Employer's approval.
Any other documents required by the Postgraduate Deanship.
We wish you all the best of luck and success,,
Deanship of Graduate Studies,,