An invitation to attend a lecture on: Where and what do I search for? A Guide for Scientific Research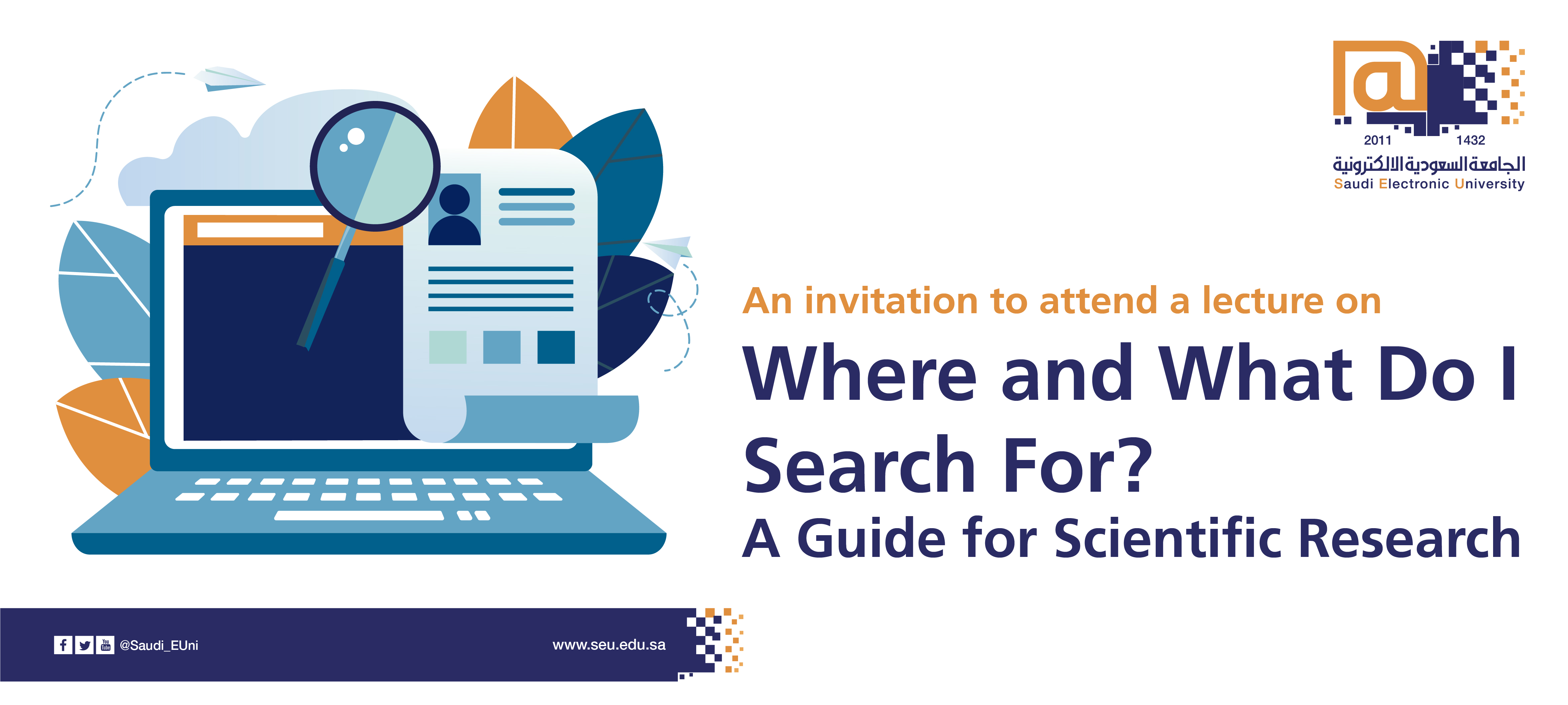 The Deanship of Admission and Student Affairs, in cooperation with the College of Administrative and Financial Sciences, invite to attend a lecture on
Where and what do I search for? A Guide for Scientific Research
presented by Dr. Lama Khushaim, Assistant Professor of the College of Administrative Sciences - Department of Electronic Commerce
 on Sunday 30\08\1442 -  12\04\2021
 from 11:00 am to 2:00 p.m.
Outline

:
Research
The differences between references types
 References we use in scientific research.
 References that we do not use in scientific research.
 Available resources at the Saudi Electronic University.
 How to use information from references and include it in my writing.
Use of references.
Notes:
This lecture will be delivered virtually via Blackboard through the link HERE.
This lecture is presented to all Saudi Electronic University male and female students.