Training Course: Workload and Overcome it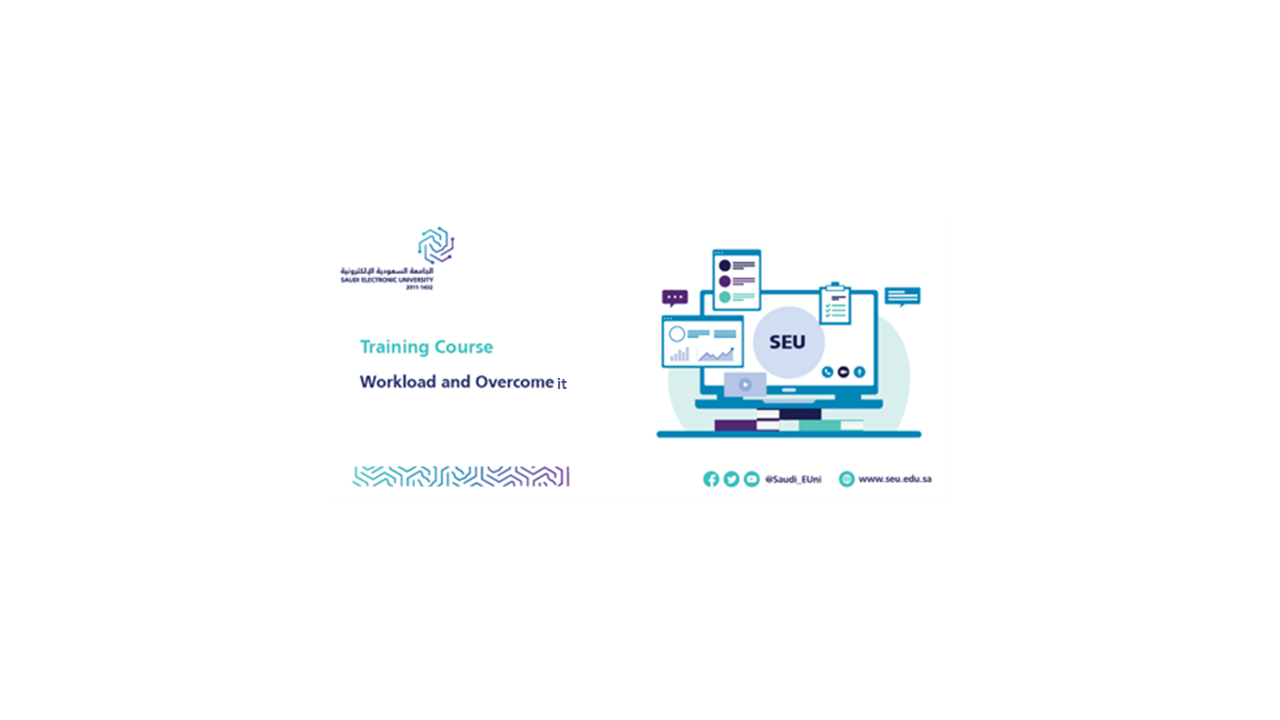 Saudi Electronic University branch in Al-Ahsa is pleased to invite you to attend a training course on: Workload and overcome it
The course will be presented by Ms. Sarah Al-Mehifeez, a Faculty Member at the University
On Tuesday, January 31, 2023. from 3 pm to 6 pm
Course ouline:
Impact of workload on the body
Impact of workload on performance
Treatment of workload
Organizational ways to treat and prevent the workload
Time management's role in reducing workload
Technical Tools for Workload Management
Notes:
This course will be delivered virtually via blackboard through the link HERE.
This course is delivered to all 

Saudi Electronic University

employees and students.

A certificates

of attendance will be granted.