The Basics of Adobe Illustrator Course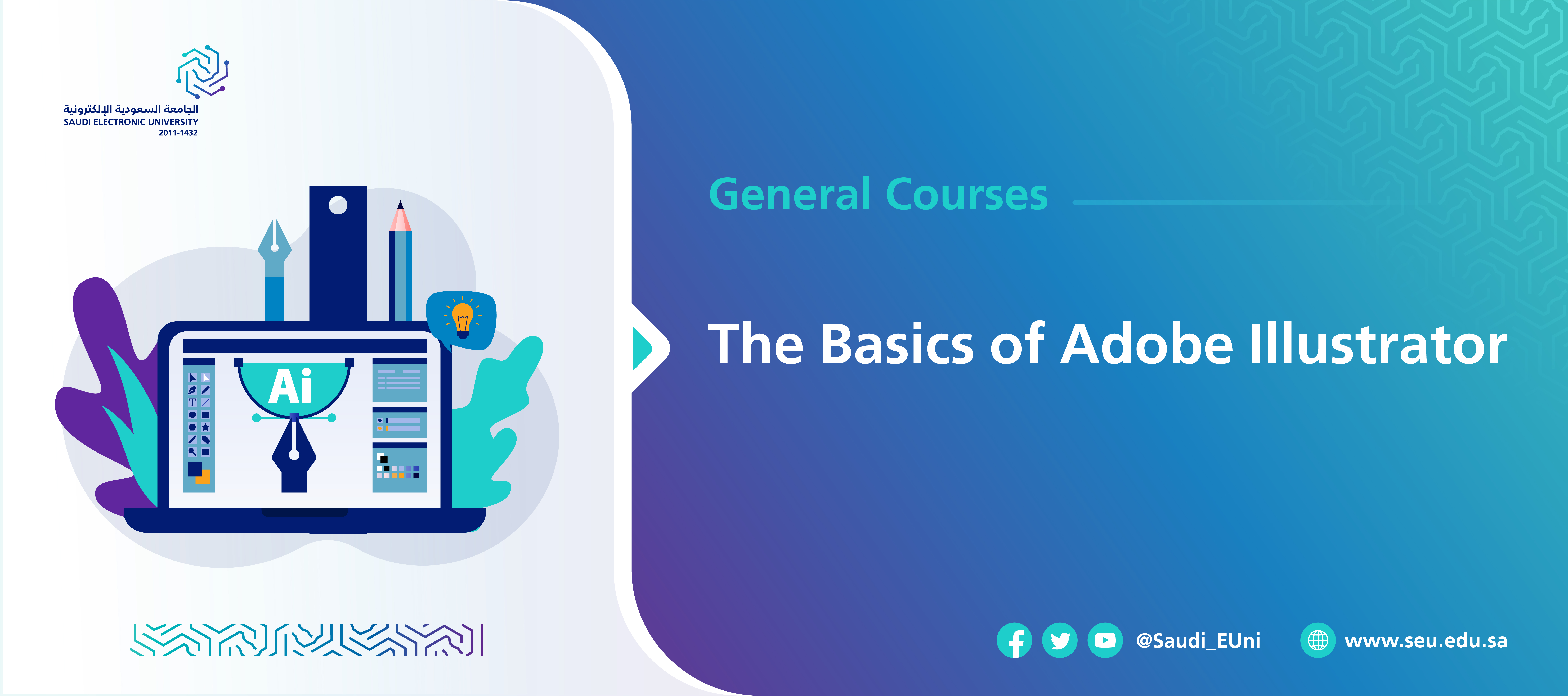 The Jeddah branch announces your invitation to attend a training course entitled: The Basics of Adobe Illustrator
Presented by Ms. Afnan S. Alnahdi, a certified trainer and a head of student activities at Jeddah Branch.
The session will be held for two days, start on Tuesday 3/08/2021, from 7:00 PM to 8:30 PM.
Course Outline:
Install the program.
Familiarize yourself with the program interface.
Basics of working on the program.
Opening a new business file.
Learn about some tools.
The way of spinning and thinking.
How to save files.
Practical application.
Notes:
The course will be offered to all male and female students of the Saudi Electronic University.
This course will be directly virtual via (Blackboard), through the link HERE.
There will be a certificate of attending.​