Training Course: The Rationale for Correct Thinking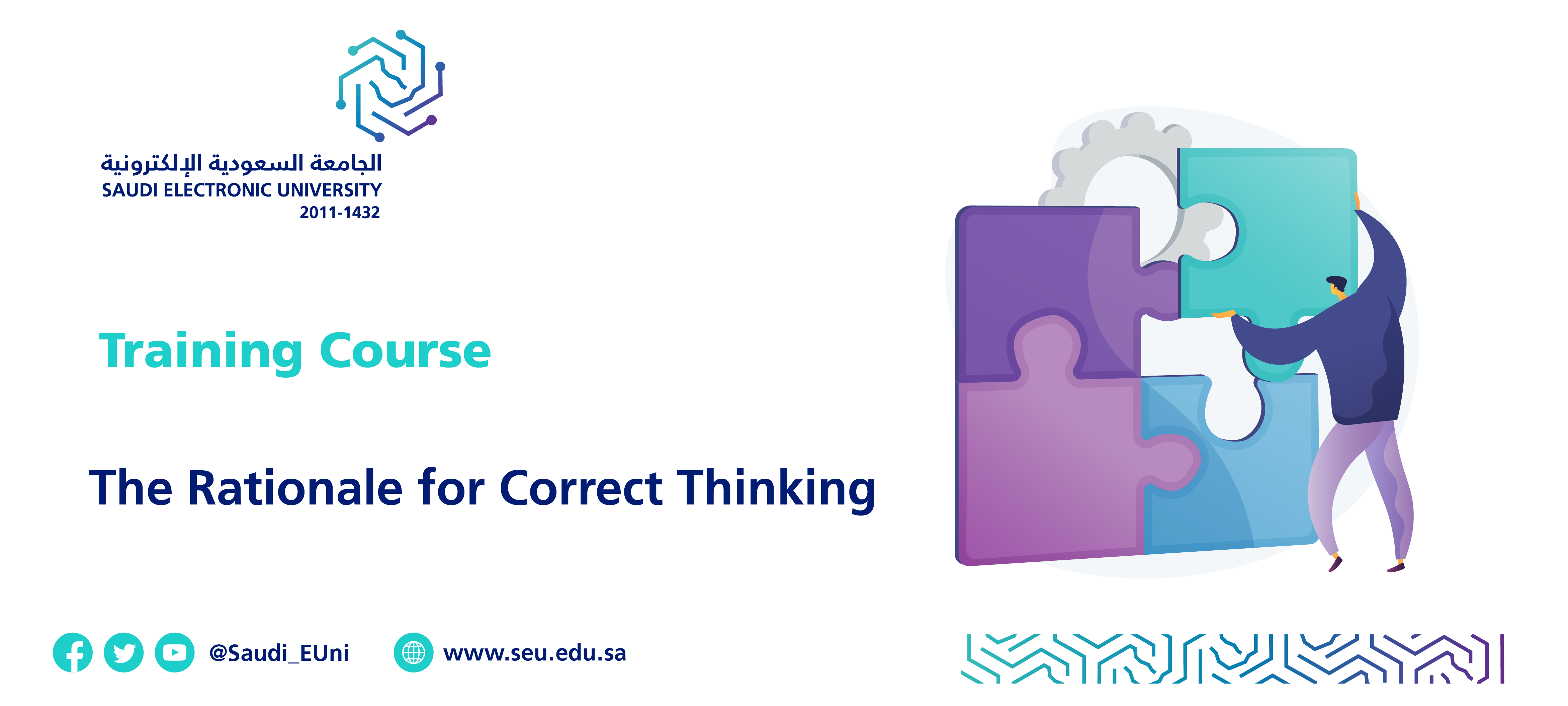 The Deanship of Admissions and Student Affairs is pleased to invite you to attend a training course entitled: The rationale for correct thinking.
Presented by Dr. Hanan bint Hajji Suleiman Al-Hajji, "Assistant Professor in the College of Science and Theoretical Studies at SEU.
On Saturday, January 7, 2023, at 12:30 PM.
Course themes:
General Concepts.
Ways of Thinking.
Types of judgment on topics and cases.
The triggers for error in thinking and its causes.
Notes:
It is offered to all Saudi Electronic University male and female students.
This course will be delivered virtually via Blackboard through the link HERE.

We look forward to seeing you at the session,,