Training Course: Communication Skills and Relationship Management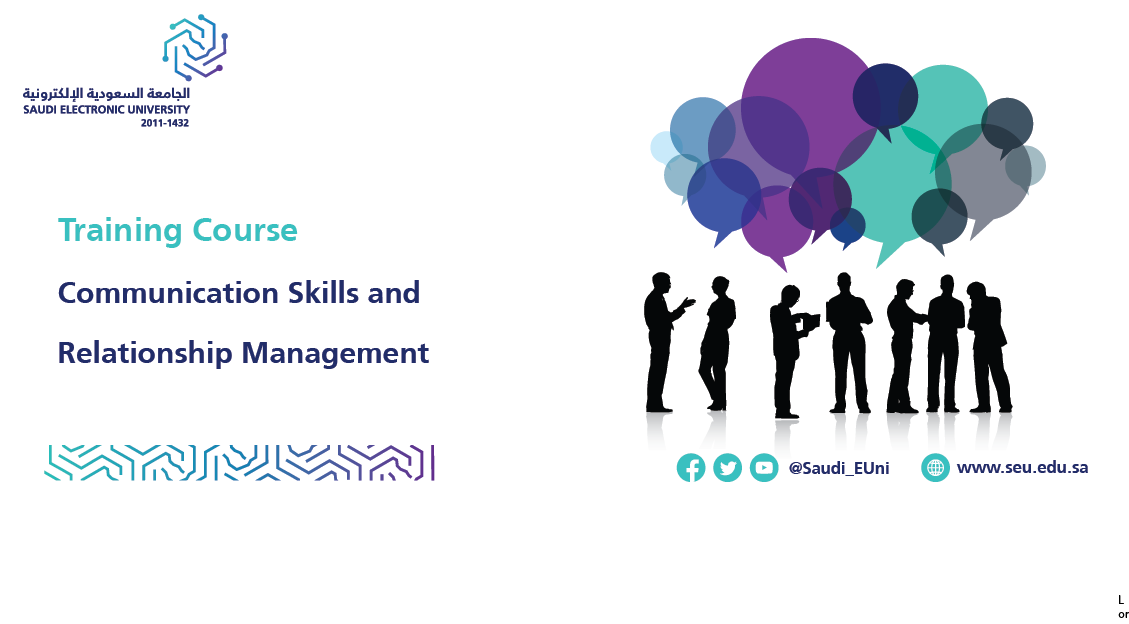 The Saudi Electronic University branch in Madinah, in cooperation with the Deanship of Admission and Student Affairs, is pleased to invite you to attend a training course: Communication Skills and Relationship Management.
Presented by Ms. Faraj bin Mohammed Al-Fahmi.
On Wednesday, January 4, 2023, from 5:00 PM to 8:00 PM.
Course topics:
The concept of communication and relationship management.
Types and methods of effective communication.
The Seven Keys to Communication and Relationship Management.
Communication Skills
Relationship development and importance.
Notes:
It is offered to all Saudi Electronic University male and female students.
This course will be delivered virtually via Blackboard through the link HERE.
There will be a certificate of attending a 3 training hours, for registration click HERE.

We look forward to seeing you at the session,,