Bootcamp : Event Management & Planning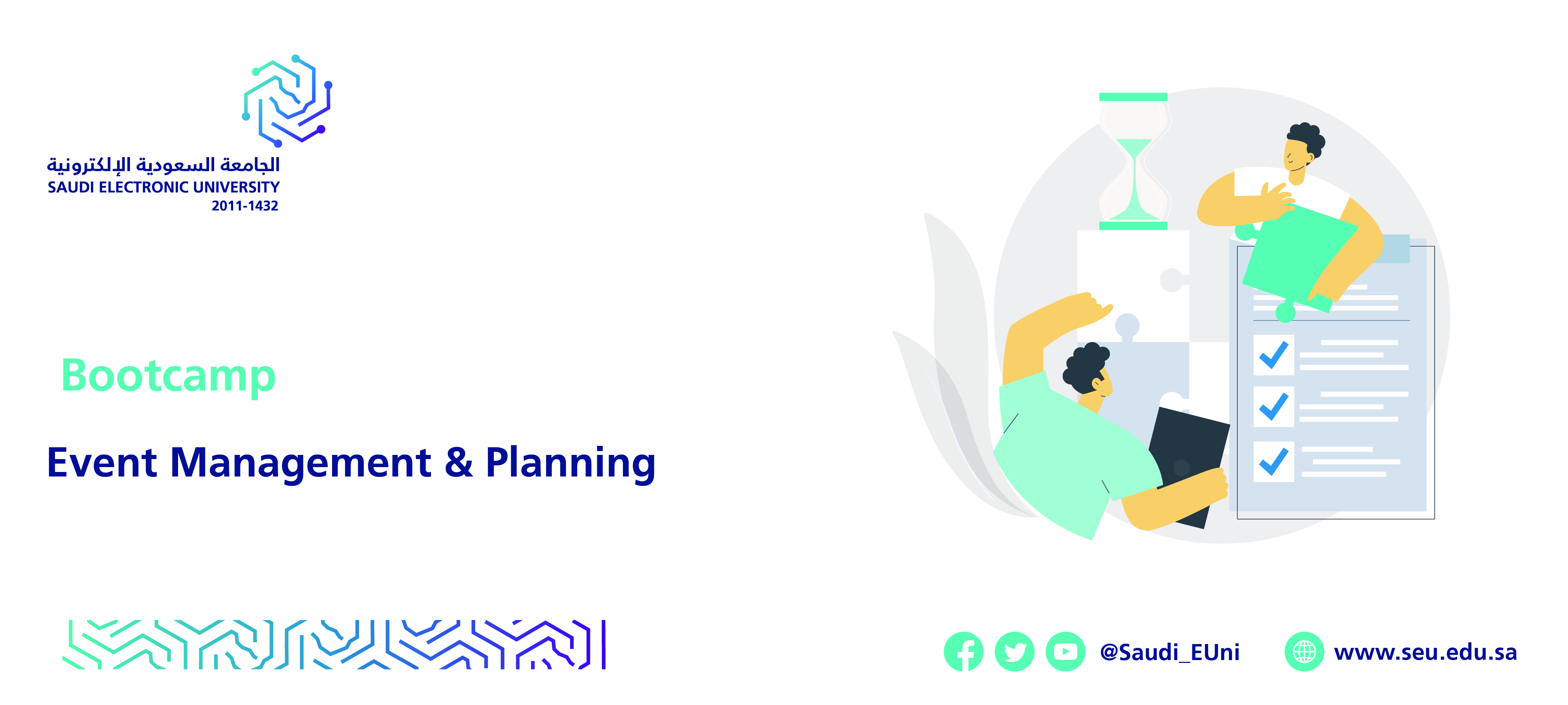 Saudi Electronic University branch in Medina is pleased to invite you to attend a bootcamp on: Event Management & Planning"
Presented by Mr. Mohammed bin Nasser Al Mirdif, a certified trainer in social responsibility
Starting from Monday, January 30, 2023, until Wednesday, February 2, 2023.
Course Outline:
The concept of sustainability of events and conferences and their relationship to the goals of sustainable development 2030.
Introducing the standard specifications of the event management system.
What is the sustainable event management policy and procedures for its scope of work?
Responsibilities and powers of the team Sustainable events.
Planning and organizing before, during and after the end of the event.
Notes:
This course is offered to all Saudi Electronic University students.
This course will be delivered virtually via Blackboard through the link HERE.
To register, click HERE.
A certificate of attending a 9-hour boot camp will be granted.