Training Course: Localization for Translation Professionals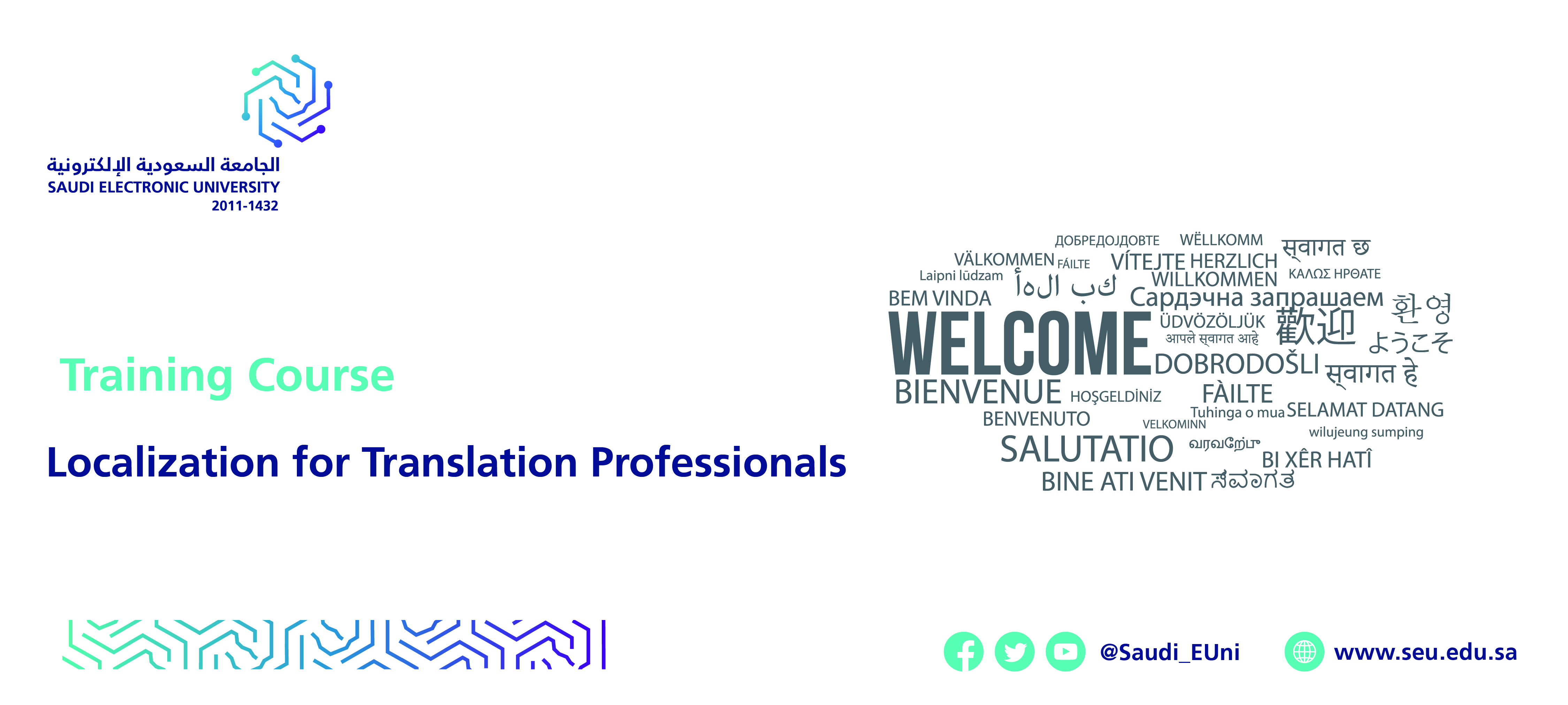 The Vice Presidency for Female Student Affairs represented by the Translation Center and the Institute of Research and Studies is pleased to announce a training course entitled: Localization for Translation Professionals
The program bill be held from 13-22 February 2023, for 6 days - 28 training hours
from 6:00 – 9:00 p.m.
Presented by
Dr. Mohammed Al-Batineh, an associate professor at United Arab Emirates University, a researcher and practitioner in the field of localization.
Mr. Amer Qobti, a lecturer at King Khalid University, a localization practitioner and PhD. researcher at Kent State University.
Objectives
Increase the number of localization professionals in the Kingdom to meet the job market high demand.
Master localization essentials and practices.
Knowledge enrichment and application of knowledge.
Key Features
Course-completion certificate from the Saudi Electronic University and the Institution of Research and Studies.
Training materials and live training sessions.
Free individual consultation.
Individual final project at the end of the course.
Themes
Introduction to localization and its essentials
The essence of localization and its relation to translation (terms and concepts)
Cultural differences and localization
Localization and Technology
Programming language
CAT tools
Localization in practice
Apps localization
Websites and SEO localization
Video games localization
Localization project management
Final project
Notes
Registration starts on January 29 until  February9, 2023 
Book your place early, seats are limited.
To register, click HERE.
The program will be delivered virtually via zoom, attendance link will be sent via email.
Fees: 1680 SAR
Target Audience: translation practitioners