Course Registration for Master's Students for the Second Semester of the Academic Year 1442 AH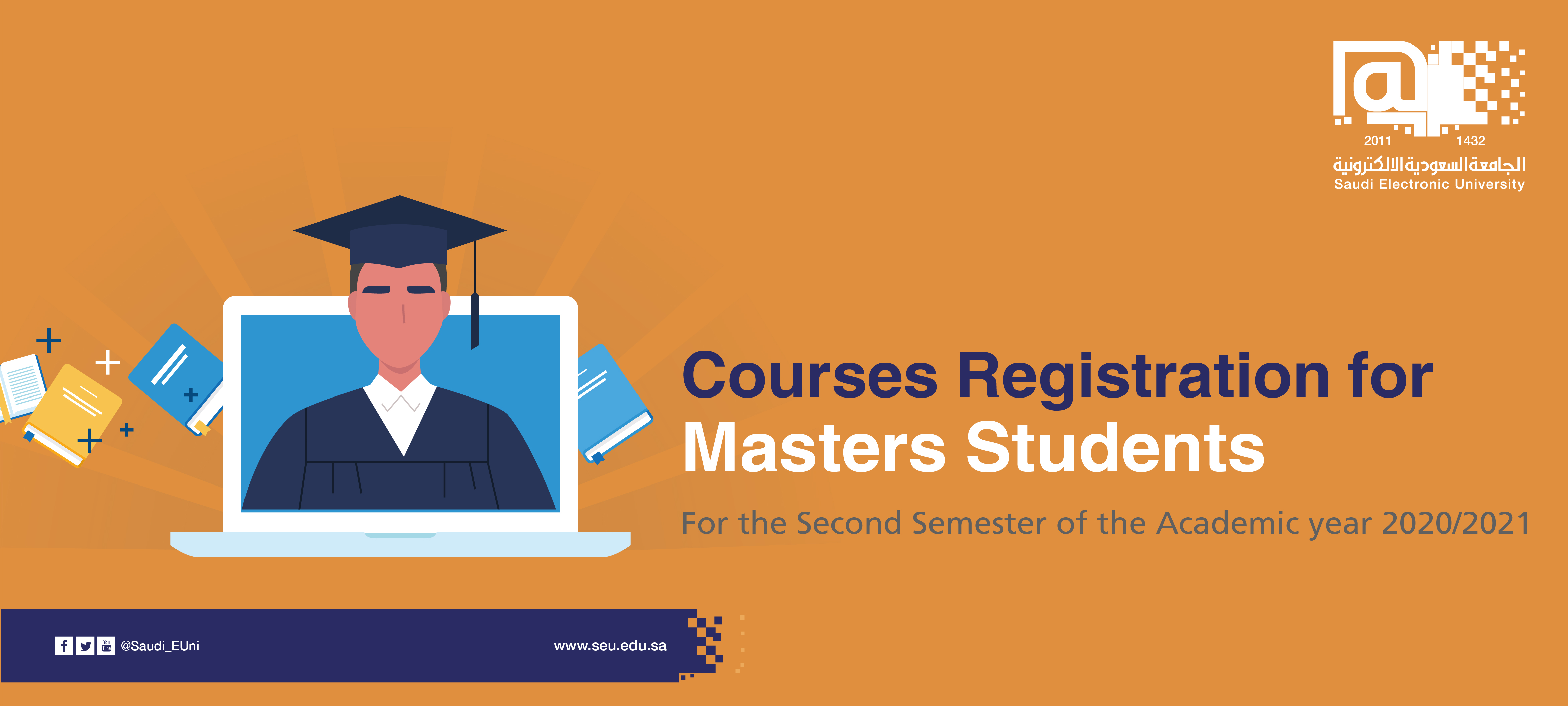 The Deanship of Graduate Studies announces the date of registration for the master's degree courses for the second semester of the academic year 1442 AH, through the Banner system.
Registration begins from Sunday,  26/05/1442 - 10/01/2021 at 10:00 am.
Ends on Saturday, 10/06/1442 - 23/01/2021 at 12:00 PM.
Available courses:
Best wishes,
Deanship of Graduate Studies.