An Invitation to attend an awareness lecture entitled: Diabetic Nutrition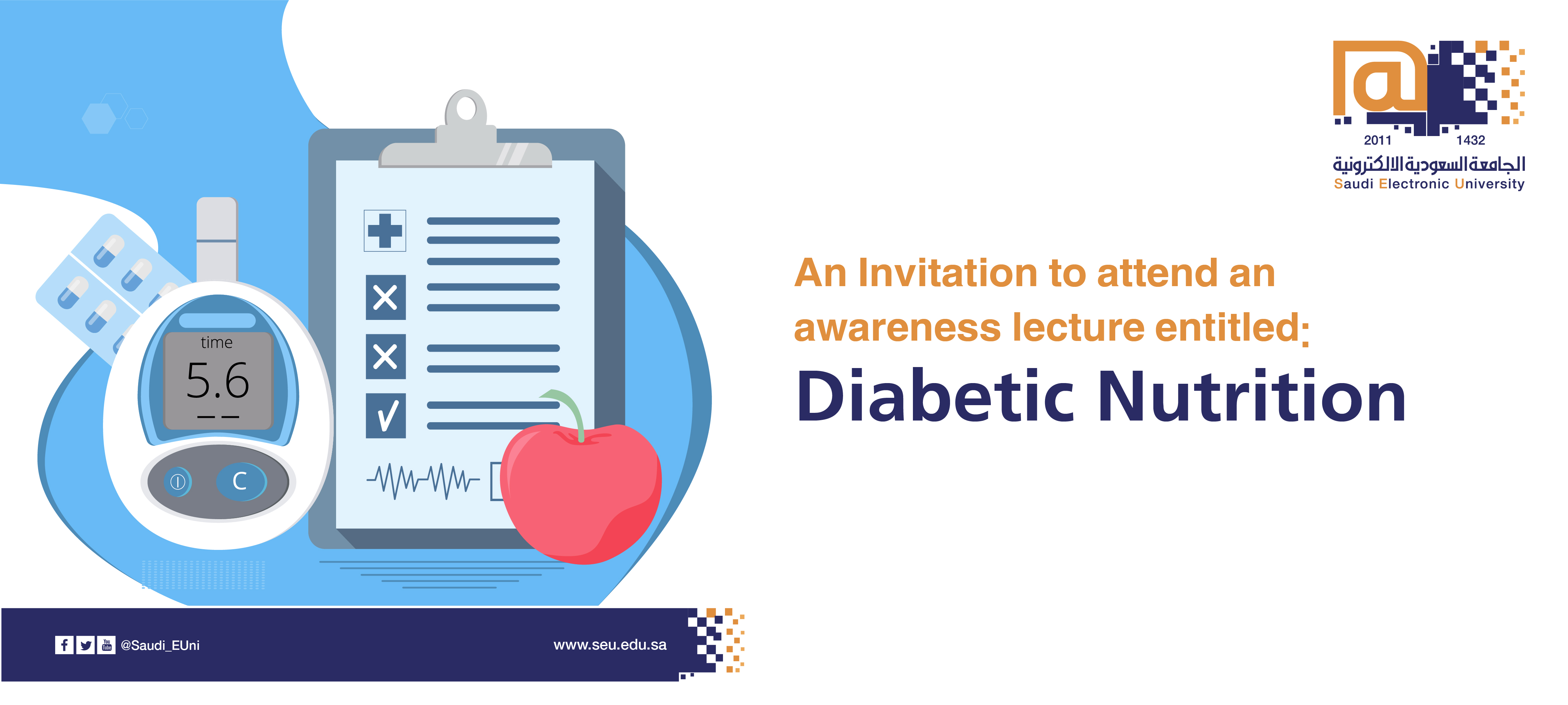 The College of Health Science department of Health Informatics - Community Service Unit invites you to attend a lecture entitled:

Diabetic Nutrition

.
Provided by Dr. Arwa Asaad Zahid, the Head of Community Services Unit.
The session will be held on Thursday 26 November 2020, from 1:30 PM to 2:30 PM.
Course Contents:
Nutrition for diabetics.
Some myths about nutrition for diabetics.
Notes:
This course will be offered to all male and female students of the Saudi Electronic University.
The course will be directly virtual via (Blackboard), to attend the session (Click here).
The student is required to log in with the university number to attend the lecture.
We wish you success and prosperity
The College of Health Science