An invitation to register in training course entitled: Negotiation Techniques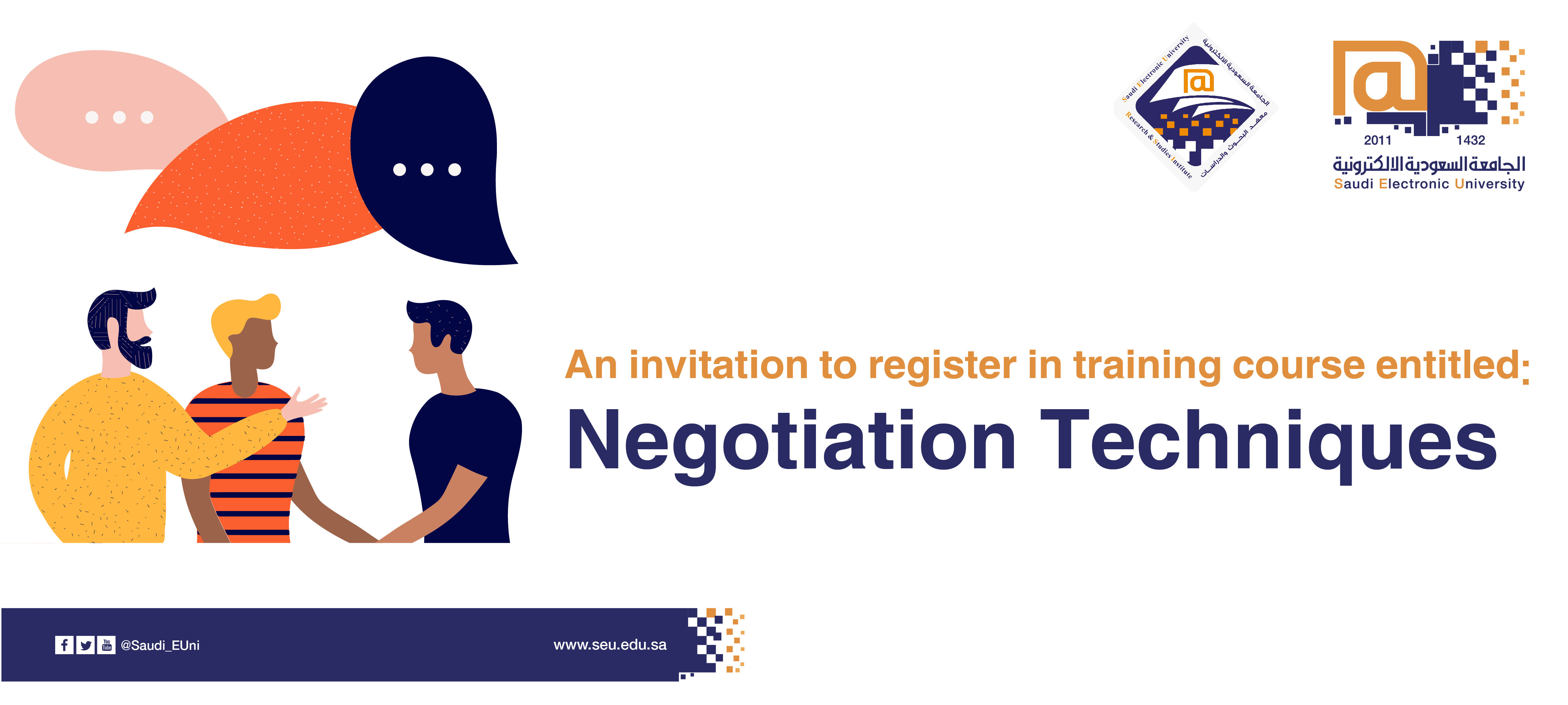 The Institute of Research and Studies is pleased to invite you to register in:

Negotiation Techniques

.
Provided by Dr. Musaad Awad Alkarim Ahmed, Assistant Professor in Department of Law at the Saudi Electronic University (Abha branch).
The course will be held during 3 days (3 hours / day)], with 9 training hours, as shown in the table below:
Day

Date

Time

Thursday

8\6\1442 

21\1\2021

 6:00 pm  - 9:00 pm

Friday

9\6\1442 

22\1\2021

Saturday

10\6\1442 

23\1\2021
Objectives:
To identify the optimal methods of negotiation.
To develop personal capabilities in persuasion.
To identify reasons behind success and failure in negotiation.
Course Theme:
Conceptual framework for negotiation.
Negotiation team building skills, strategies, and body language of negotiation.
Negotiating situations in daily life.
Guidelines of effective negotiation.
Notes:
The course is available for all (Male & Female).
The registration fee for the course is 200 riyals.
The course is offered online.
Trainees obtain attending certificate approved by SEU.
For questions and inquiries please contact us via e-mail:

seu.training@seu.edu.sa