Course Registration for Master's Students for the Summer Semester of the Academic Year 2020/2021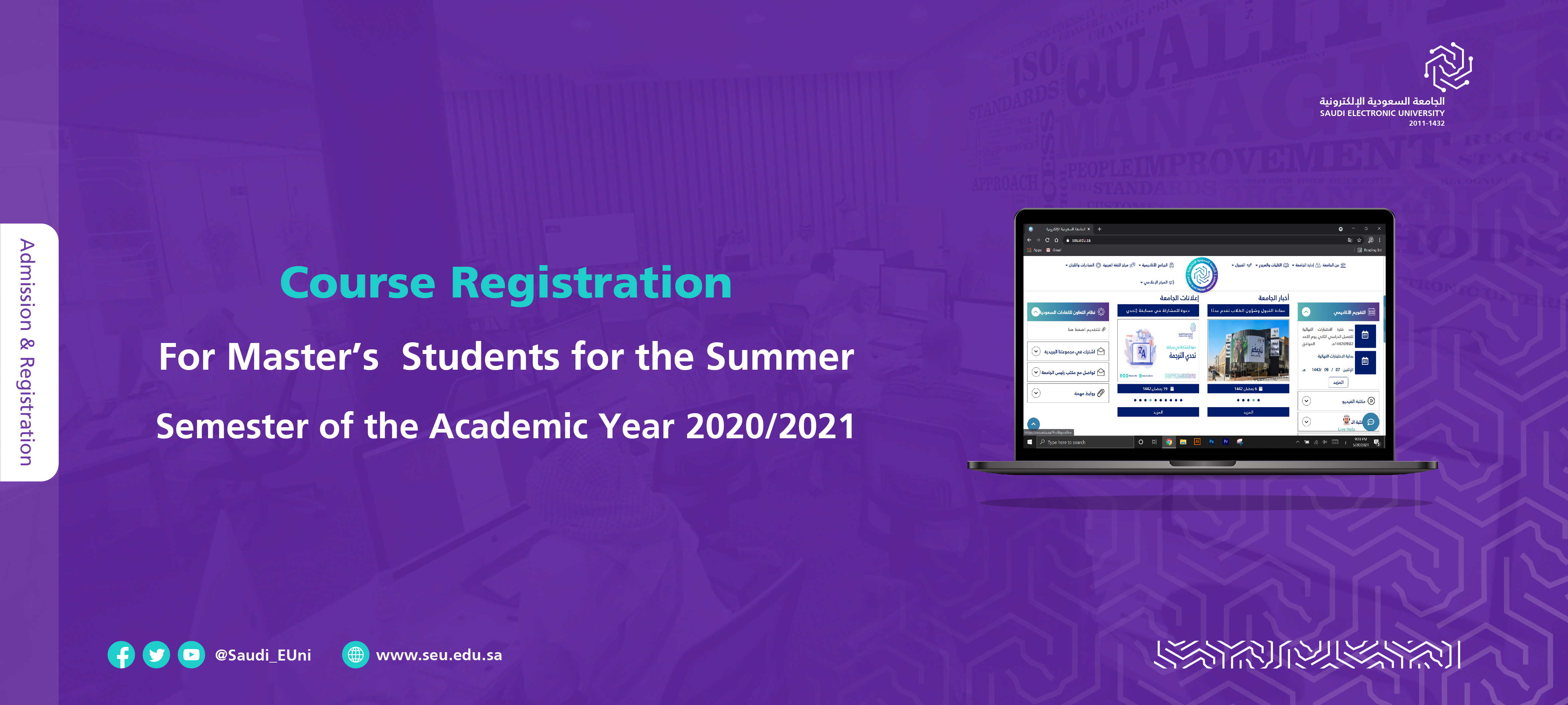 The Deanship of Graduate Studies announces the course registration dates for the summer semester of the academic year 2020/2021
According to the following details:
Registration begins from Sunday 25\10\1442 - 6\6\2021, at 10:00 AM. 
until Monday 4\11\1442 - 14\6\2021, at 12:00 PM.
Program

Available Courses

Master of Business Administration

(updated)

Click here

Master of Cyber Security

Click here

Master of Healthcare Administration

Click here
Notes:
- The summer semester will begin on Sunday 13/06/2021.
- Summer courses tuition fees during the academic year 2020-2021: (2250) Saudi Riyal per credit hour.
- If the number of students did not meet the minimum number for one session, the session will be canceled and the course that is offered in the summer semester too.
Best wishes,,
Deanship of Graduate Studies,,