Launching the Innovation Accelerator in E-Learning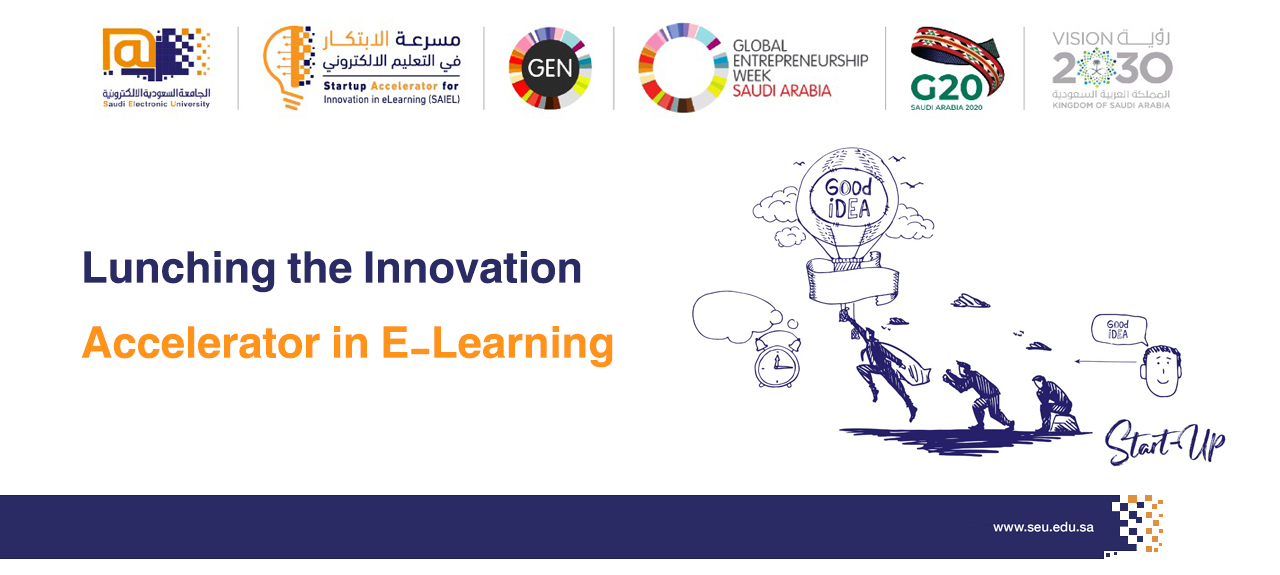 The Saudi Electronic University is pleased to invite you to participate in the Innovation Accelerator in E-Learning, which aims to explore the capabilities of university students and entrepreneurs in finding innovative technical solutions in the field of e-learning that can be embraced, developed and invested to present them as a product or service that contributes to the development of the education environment. The accelerator invited university students and those wishing from outside the university to present their projects and ideas in the innovation accelerator in e-learning, to submit your application click here.
Note that Wednesday, December 16, 2020 is the last day for receiving entries.