Training Course: Operations Management from an Entrepreneurial Perspective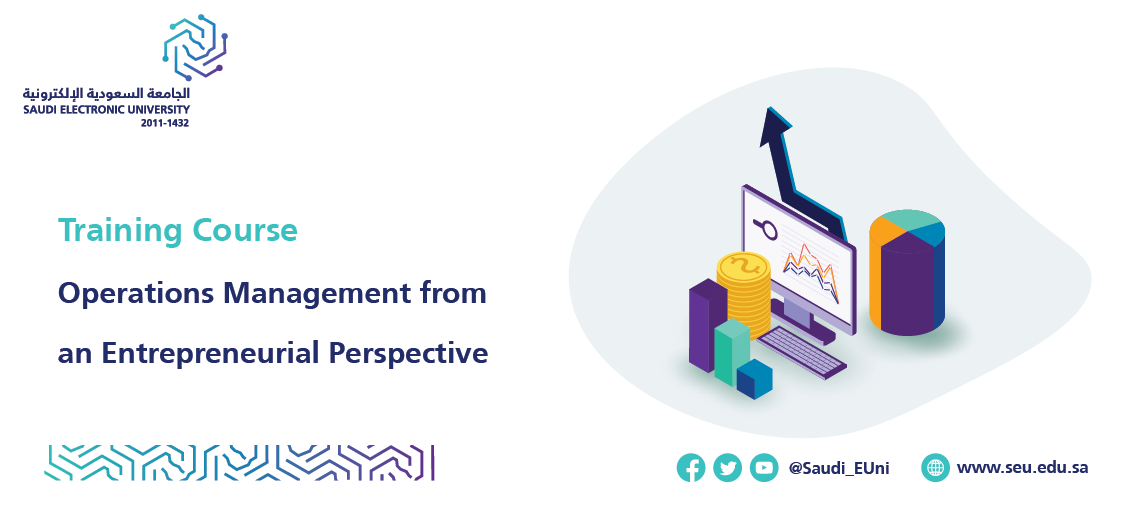 The Deanship of Admission and Student Affairs announces your invitation to attend a training course entitled: Operations Management from an Entrepreneurship Perspective.
Presented by Dr. Abdullah Al-Khorayef, Head of Business Administration Department and faculty member at Saudi Electronic University.
The course will be held on Monday, March 13, 2023, from 07:00 pm to 10:00 pm.
Course topics:
Describe elements of operations strategy and alignment with business and other functional strategies.
Differentiate ways to compete with operational objectives.
Demonstrate how operations can become more environmentally sustainable.
Notes:
This course is offered to all Saudi Electronic University students.
The course will be virtual directly through (Blackboard), to attend click HERE.
There is a certificate of attendance for a course of 3 credit hours.