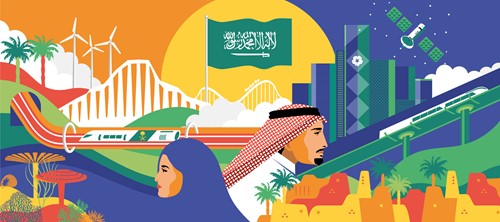 It is the day when the strength and pride is pumped and the spirit of passion and belonging is renewed. 
It is the homeland and the home that seeks to provide abundant opportunities
that empower the citizens and the residents to contribute to the prosperity and building of the Kingdom. ​
​We invite you to celebrate with us, this is our home. The celebration includes a variety of activities:
- Exhibition "Our History, Achievements and Dreams".
- Fine Art Corner "Atta' Tree".
- Pottery making corner "Our heritage is our identity".
- Corner of popular foods and Saudi coffee.
- Ardah of War and Pride, "The Saudi Ardah" 
 Lectures provided by the Intellectual Awareness Unit 
Day

Time

Activity

Branch

Speaker

Sunday

25 September 2022

4:00 p.m.

This is our home

exhibition

Riyadh

 

6:30 p.m.

Lecture

The Kingdom's Efforts in Spreading Science and Scientific Research

Dr. Saud Al-Osaimi

Monday

26 September 2022

4:00 p.m.

This is our home exhibition

Riyadh

 

6:30 p.m.

Lecture

Security and its Impact on National Development 

Dr. Mohamed Al-Dakhil

Tuesday

27 September 2022

4:00 p.m.

This is our home exhibition

Riyadh

 

6:30 p.m.

Lecture

Legitimate Origins of Patriotism

Dr. Hussein Al-Tayar

Lecture

The Kingdom, Security and Faith

Dammam

Dr. Ibrahim Al-Fuhaid

Wednesday

28 September  2022

1:00 p.m.

Lecture

Societal Values and their Impact on Dealing with Modern Developments

Remotely

Dr. Badr bin Jadu

Dr. Mohammed bin Mashhour

Dr. Saud Al-Osaimi