Lecture: Awareness of the Dangers of Drugs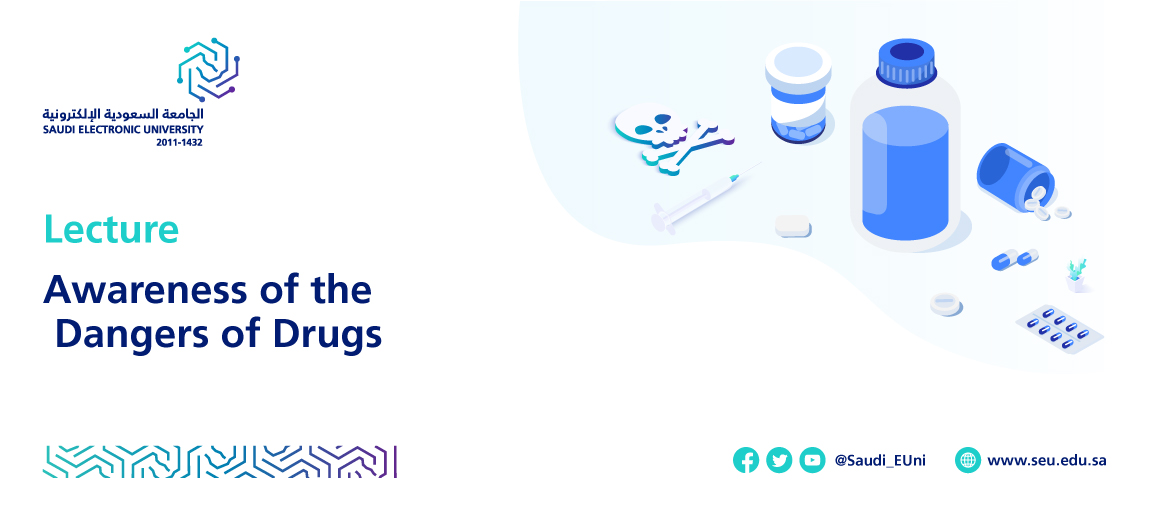 The Deanship of Admission and Student Affairs in cooperation with Jazan branch is pleased to invite you to attend an awareness lecture on: Awareness of the Dangers of Drugs.
One of the activities of the drug awareness program (My country needs me).
Presented by Dr. Abdul Majeed Muhammad Jali, Member of Poisons and Psychotropic Substances and Research Center at Jazan University.
The lecture will be held on Wednesday November 17, 2021, from 6:00 pm to 7:30 pm.
Lecture topics:
Defining the dangers and harms of drugs.
The effects of psychological, social and economic drugs on the individual and society.
Prevention of drugs and avoid falling into addiction. 
Educating students about the types of drugs and how to avoid falling into the evil of drugs.
Notes:
It is offered to all Saudi Electronic University students.
This course will be delivered virtually via Blackboard through the link

HERE

.
There are certificates of attendance.