Lecture: A Healthy Ramadan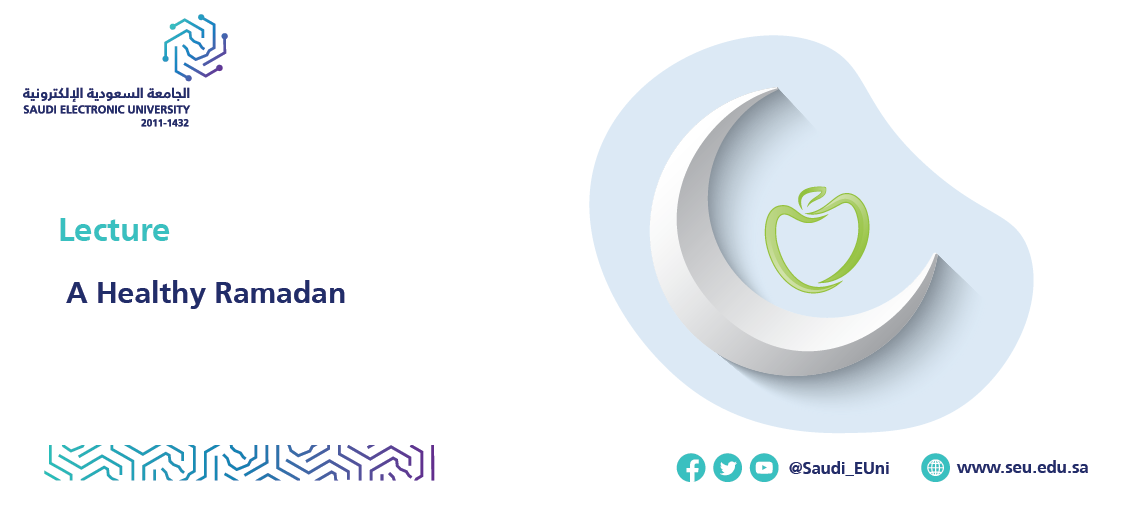 In collaboration with College of Health Sciences and social services unit, Jeddah's branch is pleased to invite you to attend a lecture entitled: A Healthy Ramadan.
Provided by Dr. Arwa Asaad Zahid, the Head of Public Health at SEU.
The lecture will be held on Thursday, April 7, 2022, from 2:00 PM - 4:00 PM.
Lecture Themes:
Basics of nutrition.
Some tips about Ramadan.
Some examples of calories in Ramadan's food items.
Exercise during Ramadan.
Notes:
It is offered to all Saudi Electronic University students and members.
This lecture will be delivered virtually via Blackboard through the link

 

HERE.
There will be a certificate of attending a 2 credit hours course.

We look forward to seeing you at the session,,