Bootcamp: Secretarial Skills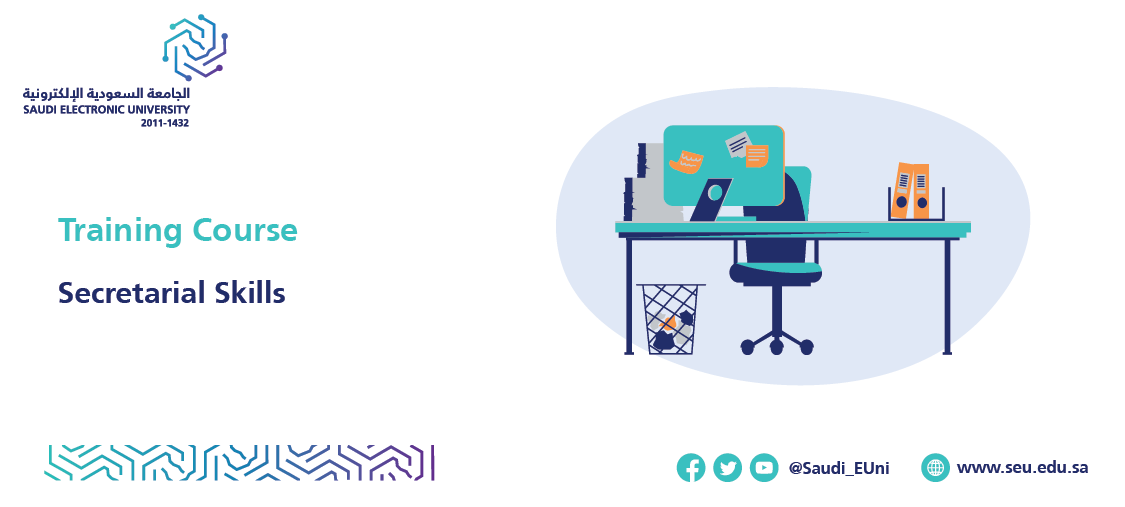 Saudi Electronic University branch in Madinah, in cooperation with the College of Technology for Girls, is pleased to invite you to attend a bootcamp in: Secretarial Skills
Presented by Ms. Abeer Al Mulla, a trainer at the College of Technology for Girls in Madinah.
on Monday and Tuesday, May 23-24, 2022 
from 05:00 PM to 08:00 PM.
Outline:
Learn about the meaning of secretarial, its concept and its importance in working.
Identify secretarial types. 
Qualities of a successful secretary. 
Learn about the types of meetings and the ways in which they are classified.
Notes:
This bootcamp will be delivered virtually via Blackboard through the link

 

HERE.
This course is offered to all Saudi Electronic University students.
To register,

 

click here.