An Invitation to Attend a Lecture on Diabetes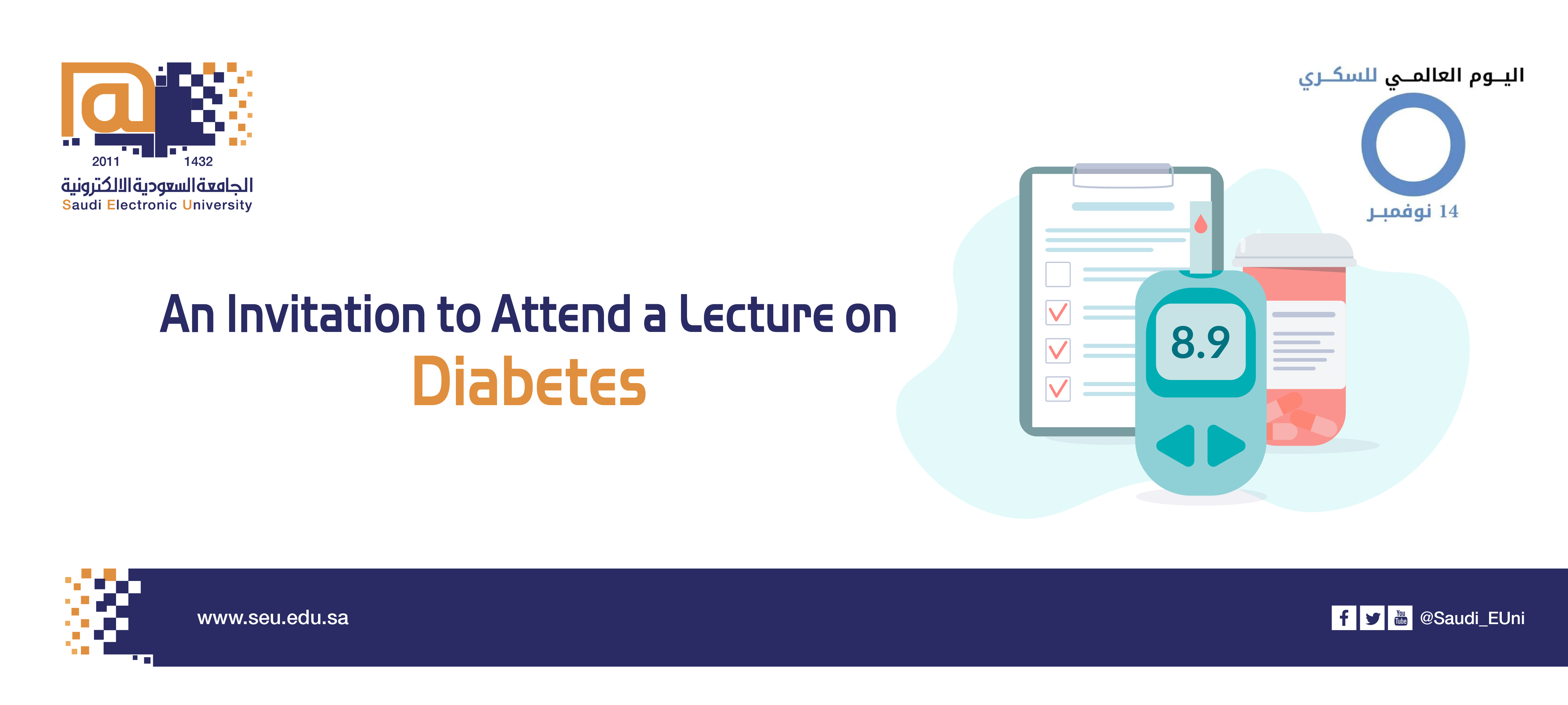 The Qassim Branch in cooperation with the Patient Friends Committee On Onaizah, is pleased to invite you to attend a seminar about "Diabetes "
Presented by Dr. Ahmed ALdossary.
The session will be held on Wednesday 18 November 2020, at 7:00 PM.
Topics:
Diabetes and lifestyle.
Diabetes and Women's Health.
Diabetes and the elderly.
Diabetes misconceptions. 
Notes:
This course will be offered to all male and female students of the Saudi Electronic University.
The course will be directly virtual via (ZOOM), to attend the session (Click here).
For receiving questions and inquiries will be in the following link (Click here).