Dean's Word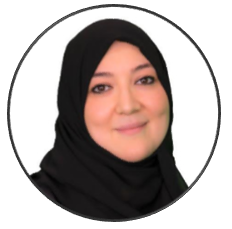 God created the earth and then created us to build it, taught us and then obliged us to pay the zakat of our knowledge by taking care of the generations after us, and thanks to Him, He entrusted us with this, and for what He entrusted us with, they are giving.

     My sons, students at the Saudi Electronic University, the Deanship has created specifically to meet all your needs, and answers all your inquiries, to include all the services that the students' needs from the time they want to join this educational edifice until their graduation, where all services related to admission and registration are considered, in addition to student affairs in every aspect that is concerned. It includes the care, development, support  for the student through the extracurricular programs presented according to a strategic plan, which are presented virtually as they are activated on campus in order to develop students at all levels and entertain them through the various programs, activities and initiatives launched by the Deanship throughout the year that aim to raise the cultural level And scientific and scientific student community and upgrading it to be the outputs of the university at the highest levels.

Also, we always strive to achieve the goals of the Saudi Electronic University, represented in supporting the message and concept of e-learning and blended education, and creating a virtual environment more responsive to the requirements of comprehensive development and the labor market. In addition, we in the Deanship are working on employing the goals of the Kingdom of Saudi Arabia 2030 vision by working to improve our outputs as an educational institution to meet the needs of the local and global labor market, and to develop the university in all respects to be in line with modern and innovative trends in the fields of education, in accordance with Islamic, educational, and social foundations.

     In conclusion, my sons, the Deanship is happy to serve you, as we have taken upon ourselves to fully fulfill the trust embody in us.

 

 

 

       Dean of Admission and Student Affairs
       Dr. Maysoon Mohammad Saeed Khoja
Vision
Leadership in serving students and developing their abilities and knowledge at the highest standards
Mission
The deanship is concerned with students' affairs starting from admission, registration, and skills development until graduation, with optimal employment of technology in providing all kinds of services.
Goals
1. Leadership in assisting students and providing services to all their affair.
2. Scientific, practical, social, and cultural development of students community in various fields through specialized and carefully designed programs; to graduate models that best represent Saudi Electronic University.
3. Support the University's strategy by providing specialized services and creating a virtual environment appropriate for e-learning requirements.
4. Implement and align the Kingdom's vision 2030 and the University's strategy in all activities and programs offered to students.
5. Prepare students for the workforce through specialized curricular and extracurricular programs and clubs that contribute to their scientific, practical, skilled, and cultural enrichment.
* Student Fund Board of Directors.
* Permanent Committee for Student Discipline.
* The permanent committee for establishing branches.
*Student Advisory Council.
* The permanent committee for students affairs.