Master's programs admission dates for the second semester of the academic year 2020/2021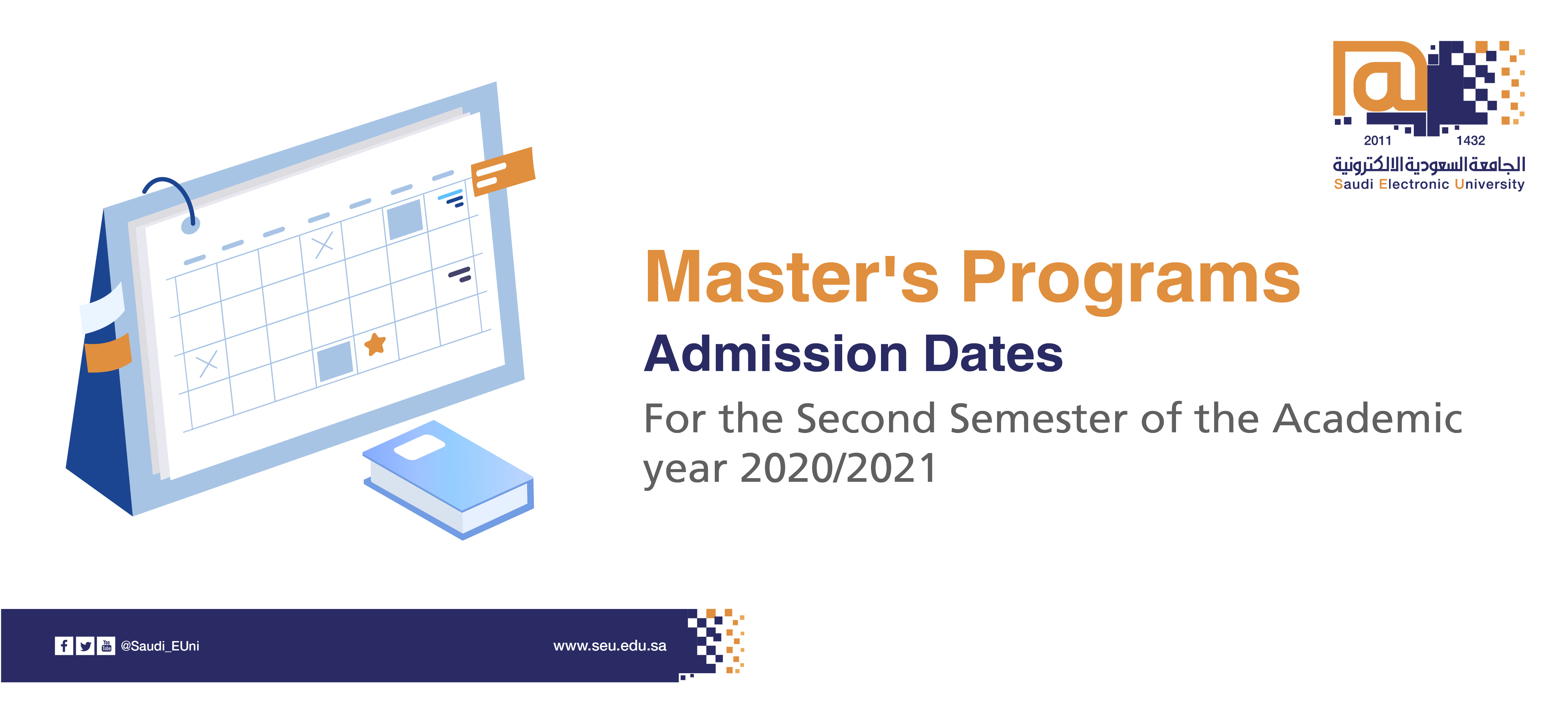 The Deanship of Graduate Studies announces the date of the admission for Master's programs for second semester of academic year 2020/2021.
Starts on Thursday, 26\3\1442 AH - 12\11\2020 AD.
Ends at Saturday, 6\4\1442 AH - 21\11\2020 AD.
The submission will be made available through the Admission Portal.
*Note: Admission to the Business Administration program is available only for applicants with the same specialization (Pre-MBA is not available for this semester)
To view the admission requirements, click here.
To find out the calendar, click here.