Lecture: What Do You Know About Hepatitis C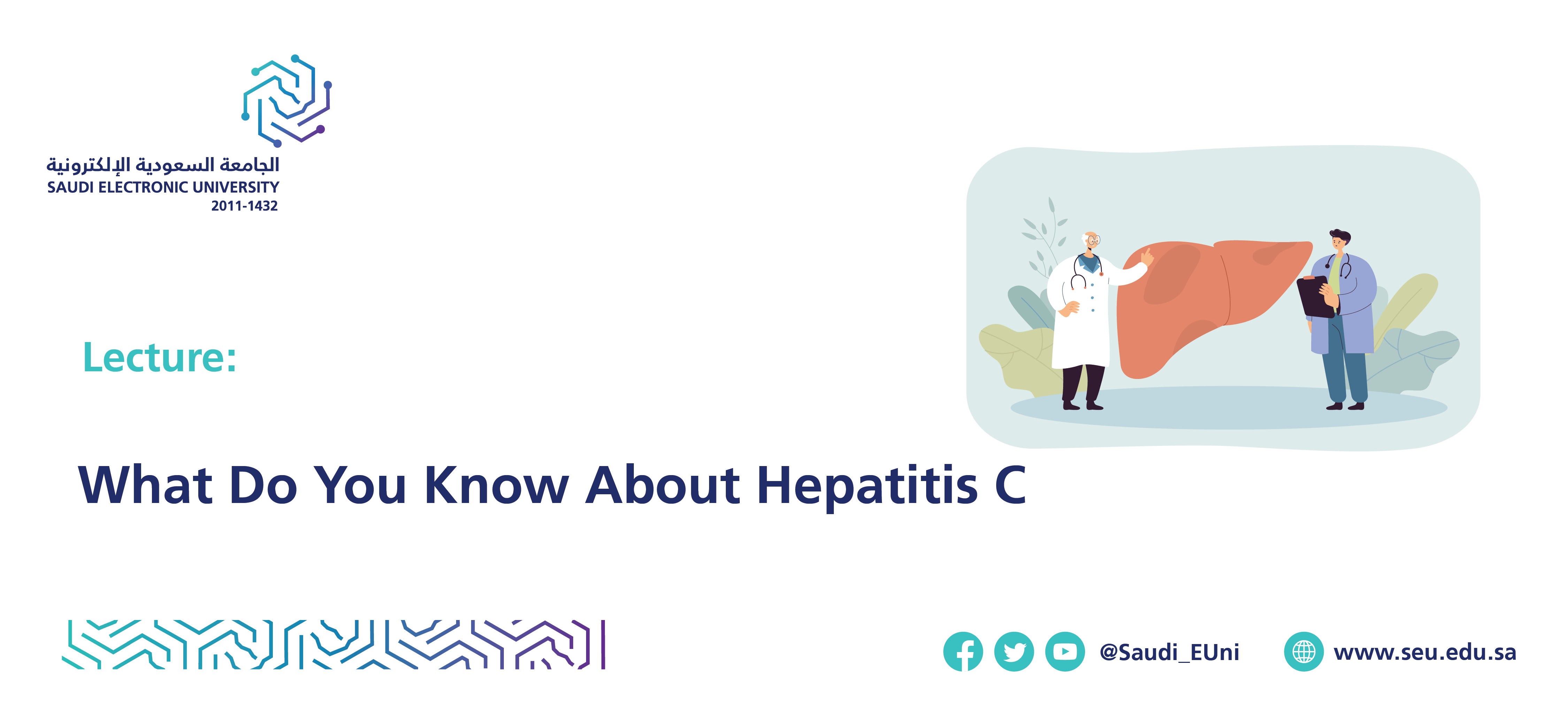 The Deanship of Admissions and Student Affairs is pleased to invite you to attend a lecture on: What do you know about hepatitis C
presented by Dr. Hoda Al-Muhanna, a Family Medicine Specialist and Director of the Medical Services Department.
on Thursday, July 28, 2022
from 05:00 PM to 06:00 PM.
Outline:
About hepatitis C.
Types of hepatitis C viruses.
Prevention of hepatitis.
Notes:
This lecture will be delivered virtually via Blackboard through the link here.
This lecture is provided to all Saudi Electronic University students.