Enable "Objection to final examination grade" service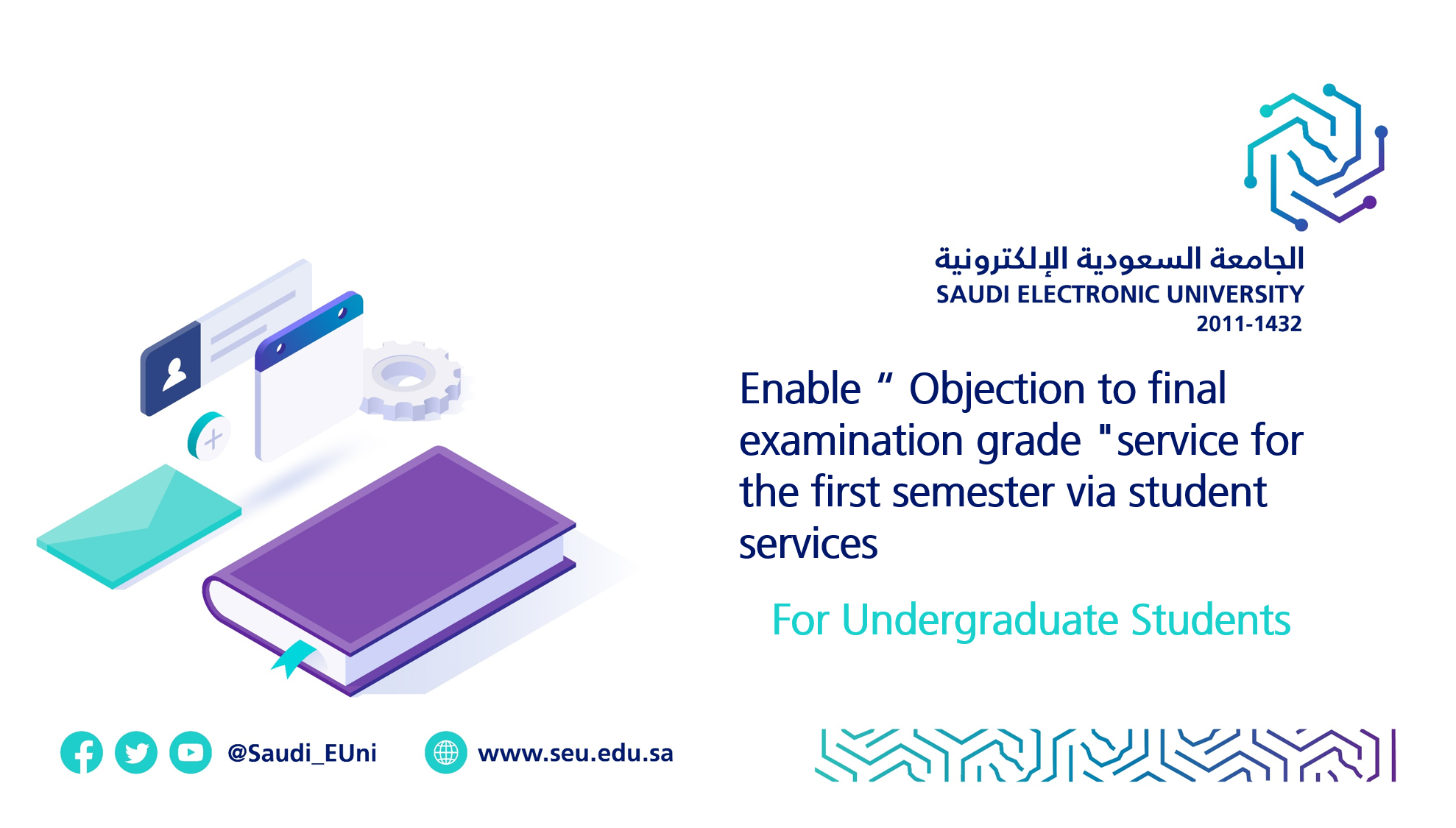 Dear students
Requests in case of objection to final examination grade for second semester courses via student services
start on Sunday, June 19,2022 
and ends on Sunday, June 26, 2022 at 02:00 PM
Important Notes:
The student has the right to withdraw his request within 24 hours of submitting the request, after that he is allowed to pay for 48 hours.
 The service is about Objection to the final exam only.
 You can request a fee refund if your application for objection is accepted.
 The fee for objecting to the exam result is 500 riyals.
VAT will be applied according to VAT system and its executive regulations on Saudi and non-Saudi students.
We wish you all the best of luck and success
Deanship of Admissions and Student Affairs