Lecture: World Blood Donor Day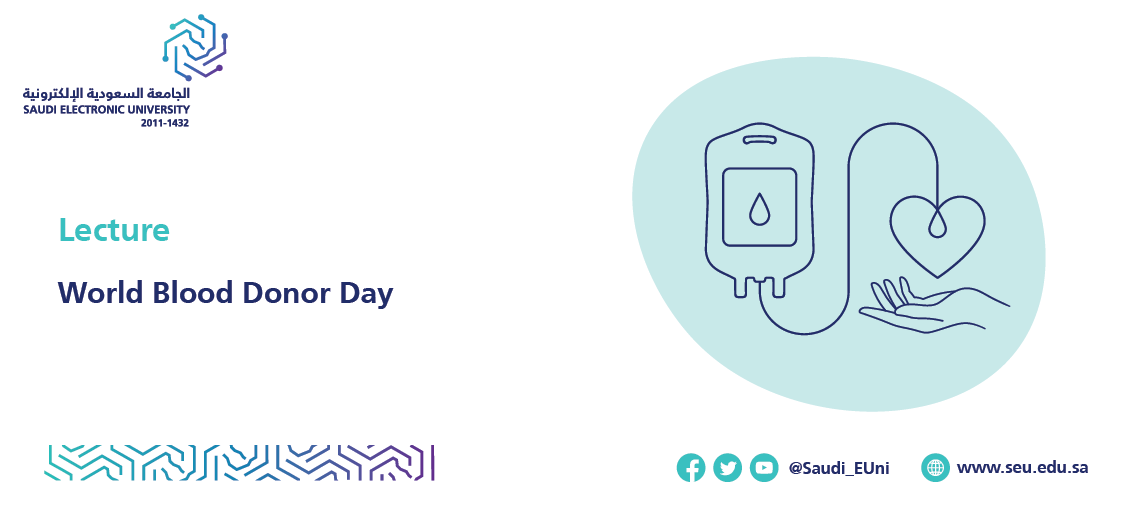 The Deanship of Admissions and Student Affairs announces your invitation to attend a training lecture entitled: International Blood Donor Day.
Presented by Dr. Amr Ahmed, Senior Physiotherapy Psychologist at King Salman Medical City.
The lectures will be held on Tuesday, June 14, 2022, from 1:00 PM until 2:00 PM.
  Course topics:
What is meant by donating blood?
Blood test.
Benefits of donating blood Choosing blood
What is the procedure before the donation process?
Reasons for preventing donation.
The safety of the donor and the safety of the recipient.
Types of donation.
When can you donate blood again?

Notes:
It is offered to all Saudi Electronic University male and female students.
This course will be delivered virtually via Blackboard through the link HERE.

We look forward to seeing you at the session,,