an awareness lecture " Wastes Story "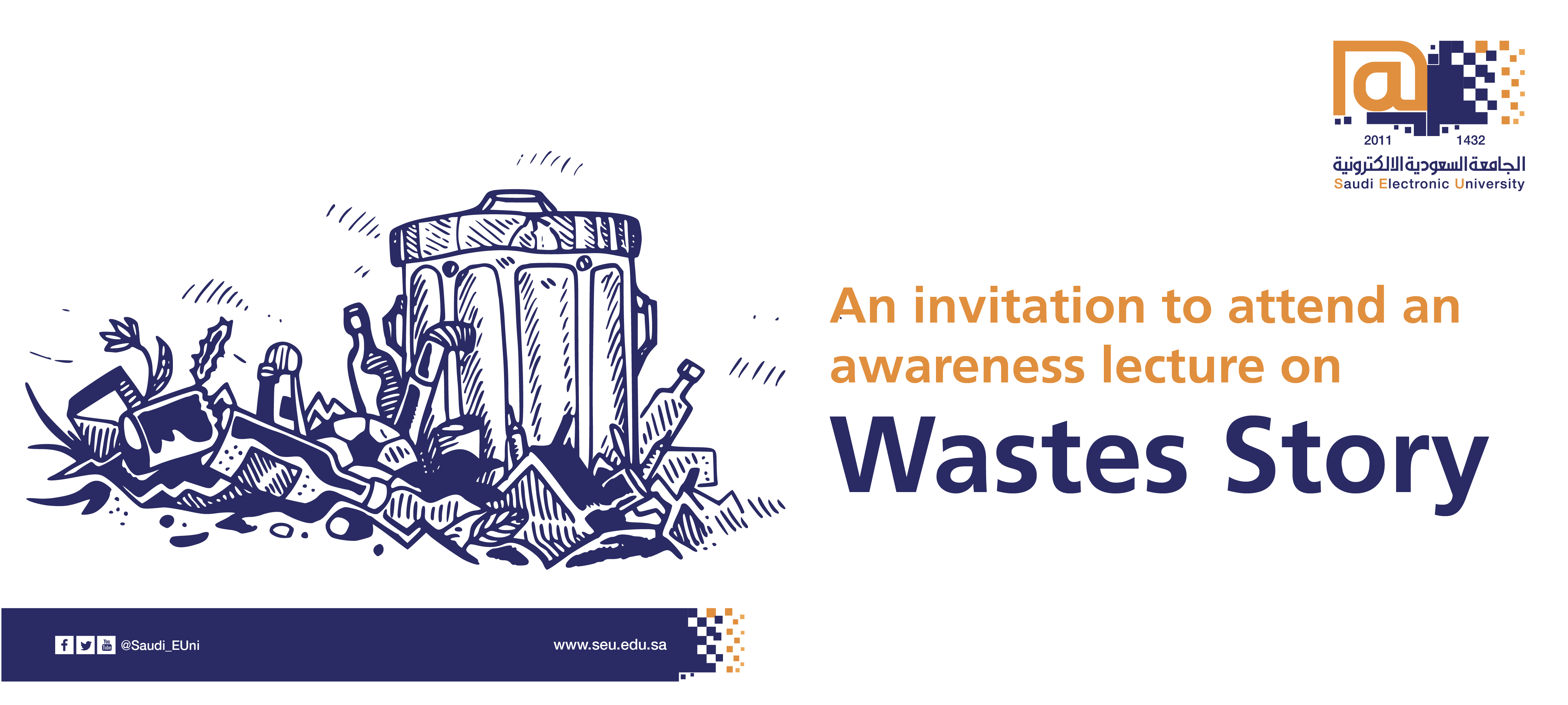 The College of Health Science - Community Service Unit, invites you to attend an awareness lecture entitled: " Wastes Story ", which is presented by General Manager and Founder of the First Nabata Company for Educational Services: Ms. Sawsan Alim
The lecture Will Discuss the Following outlines:
1-Where does our waste go?
2-What does recycling mean?
3-What happens if we don't recycle the waste?
4-Benefits of recycling?
5-How do we recycle waste?
The lecture will be held on Tuesday 23 March 2021, from 11:00 AM to 12:00 PM.
This lecture will be online via (Blackboard), and it will be available to everyone, the target group (female, male students, and employees of the University).
We wish you continued good health
College of Health Science