Lecture: Cybersecurity and its impact on health sector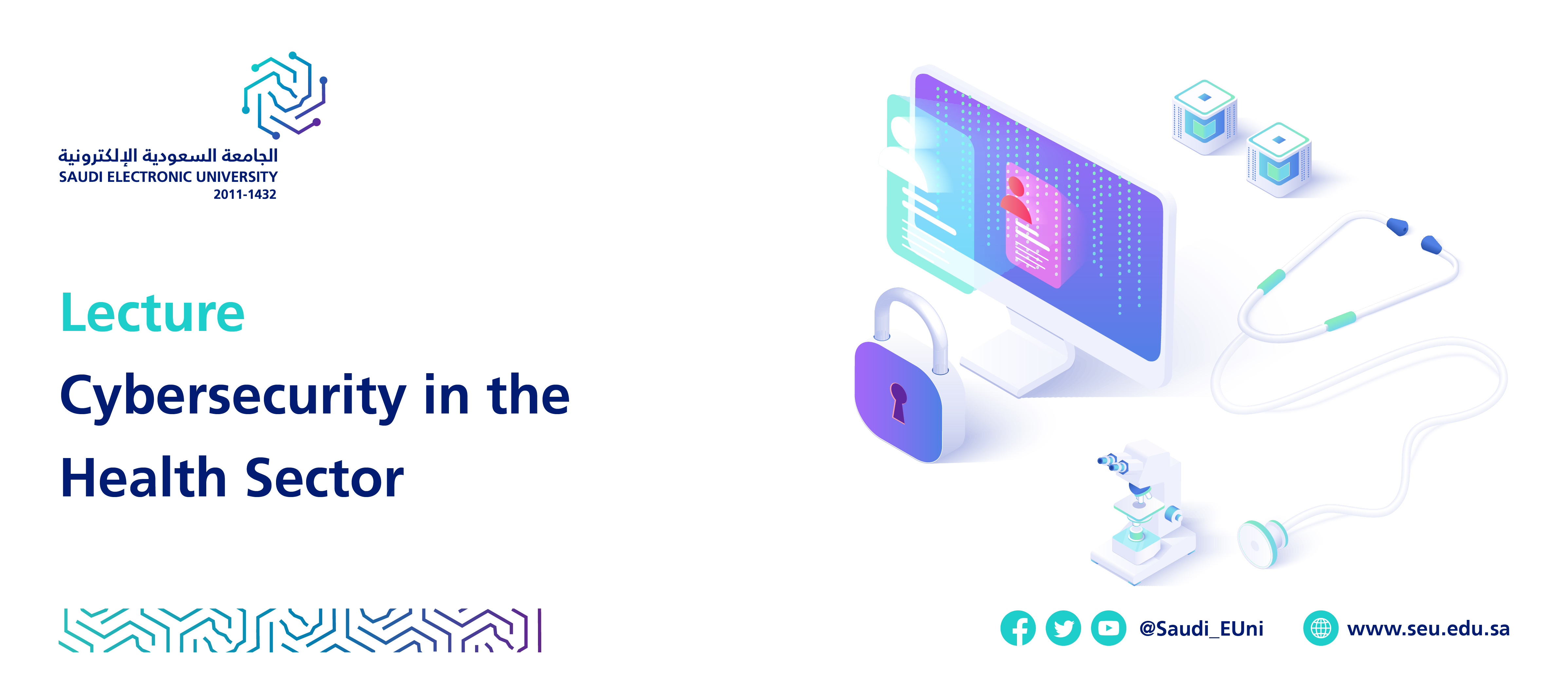 The Health Sciences College represented by Community Services Unit - Health Informatics Department is pleased to invite you to attend a lecture entitled: Cybersecurity in the Health Sector.
Provided by Dr Meryem Ammi, Assistant Professor in forensic department, Criminal justice college at Naif Arab University for security sciences.
Meeting moderator: Dr. Khaled Ouanes, A faculty member in the health informatics department, College of Health Sciences.
The lecture will be held on Wednesday, November 18, 2021, from 12:00 PM until 1:00 PM.
The lecture will discuss the following issues:
Introduction to Cybersecurity.
Types of cyberthreats, and cyberthreats related to health sector.
How should health informatics students raise their awareness regarding cyberthreats related to health sector.
Notes:
This lecture is provided to students and those interested.
This course will be delivered virtually via Blackboard through the link

HERE

.
The lecture will be delivered in English language.
We look forward to seeing you at the sessions,,