Introductory meeting for the College of Health Science Students Club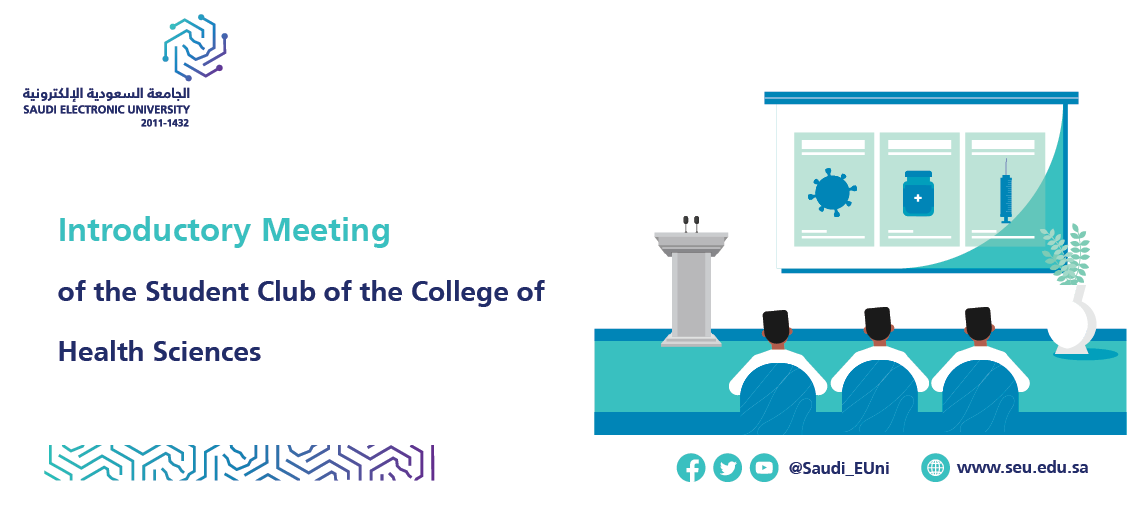 The College of Health Science is pleased to announce the introductory meeting for the members of college's students club. 
The meeting will discuss:
Introducing the club.
The club's message.
The club's mission and vision.
Duties of club members.
Date: Wednesday,  February 8, 2023.
Time: 12:00 pm