Dean's word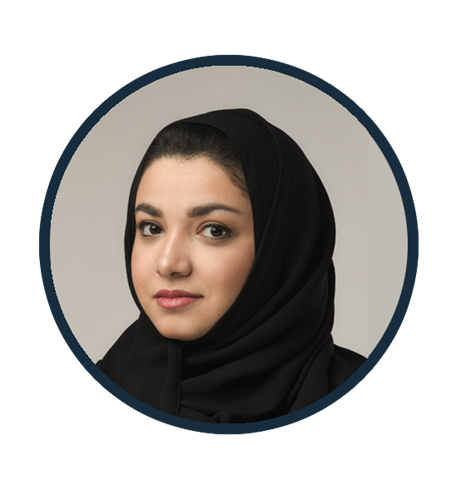 Praise be to Allah, peace, and blessing be upon the concluding prophet,

The Deanship of Graduate Studies of the Saudi Electronic University, advance to assume a leading and outstanding role in providing higher studies that contribute to the building of knowledge community by using telecom technologies, computer applications, and the internet.

     In this same context, the deanship is striving to build characterized international relationships with the various international and local institutions to upgrade the quality standard of its programs and realize the development expectations and vision of the Kingdom in the different fields.

      As a part of its responsibilities, and in compliance with the guidance of His Excellency the University Deputy President for Higher Studies and Scientific Research, the deanship is expediting all capabilities to upgrade the standard of the delivered programs, attract the peculiar students of both genders. The deanship also strives to provide an environment that motivates graduate students by facilitating all affairs related to procedures according to regulations stated in the unified bylaw of the graduate studies and rules regulating the graduate studies at the Saudi Electronic University approved by the University senate.

     All this cannot be realized without benefiting from the available experiences and continuous constructive suggestions of the deanship to upgrade its programs and services.

 

Praying to Almighty Allah to guide all to success.

Dean of Graduate Studies
Dr. Marwah Mohammed ALmasri
Vision
To be a leader in employing advanced techniques and computing applications that raise the level of postgraduate outcomes.
Mission
To encourage and support postgraduates by creating an appropriate environment for studies and advancement in research.
Goals
To provide competitive programs in graduate studies.
To contribute towards the fulfillment of societal needs in diverse specializations.
To attract distinguished graduate students.
To develop the skills and knowledge of graduate students.
To promote authentic qualitative research.
To strengthen cooperation and strategic partnerships locally and globally.
Deanship Council
The Deanship Council for the Deanship of Graduate Studies considers all matters relating to postgraduate studies at the University. It is responsible for making necessary decisions and recommendations within its authority, as assigned under Article V of the Unified Bylaws of graduate studies in Saudi Universities. It is as follows:
Proposing or modifying the general policy for graduate studies and coordinating it for all the University faculties and following-up implementation after approval.
Proposing internal regulations in coordination with scientific departments regarding the organization of graduate studies.
Proposing and implementing the requirements of admission to graduate studies.
Reviewing new proposed graduate programs and recommending their approval.
Recommending approval of new graduate courses and modification or replacement of current courses and programs.
Recommending titles of graduate degrees in both Arabic and English councils based on the recommendation of the colleges.
Recommending degree-granting.
Deciding on all matters relating to graduate students at the University.
Approving the formation of the supervision and examination committees for Theses.
Forming the overall framework for the research plan and the regulations for writing, offsetting, printing, producing, and presenting, and forming this submission, examination, and refereeing forms and reports.
Evaluating graduate programs at the university regularly by internal or external committees or specialized bodies.
Evaluating and discussing periodic reports by the scientific departments.
Studying referred issues by the University Council, its chairman, or the Rector of the university, and providing a recommendation.
Deanship Committees
Admission committee
Standing committee of graduate programs