The Second Interdisciplinary Scientific Research Hackathon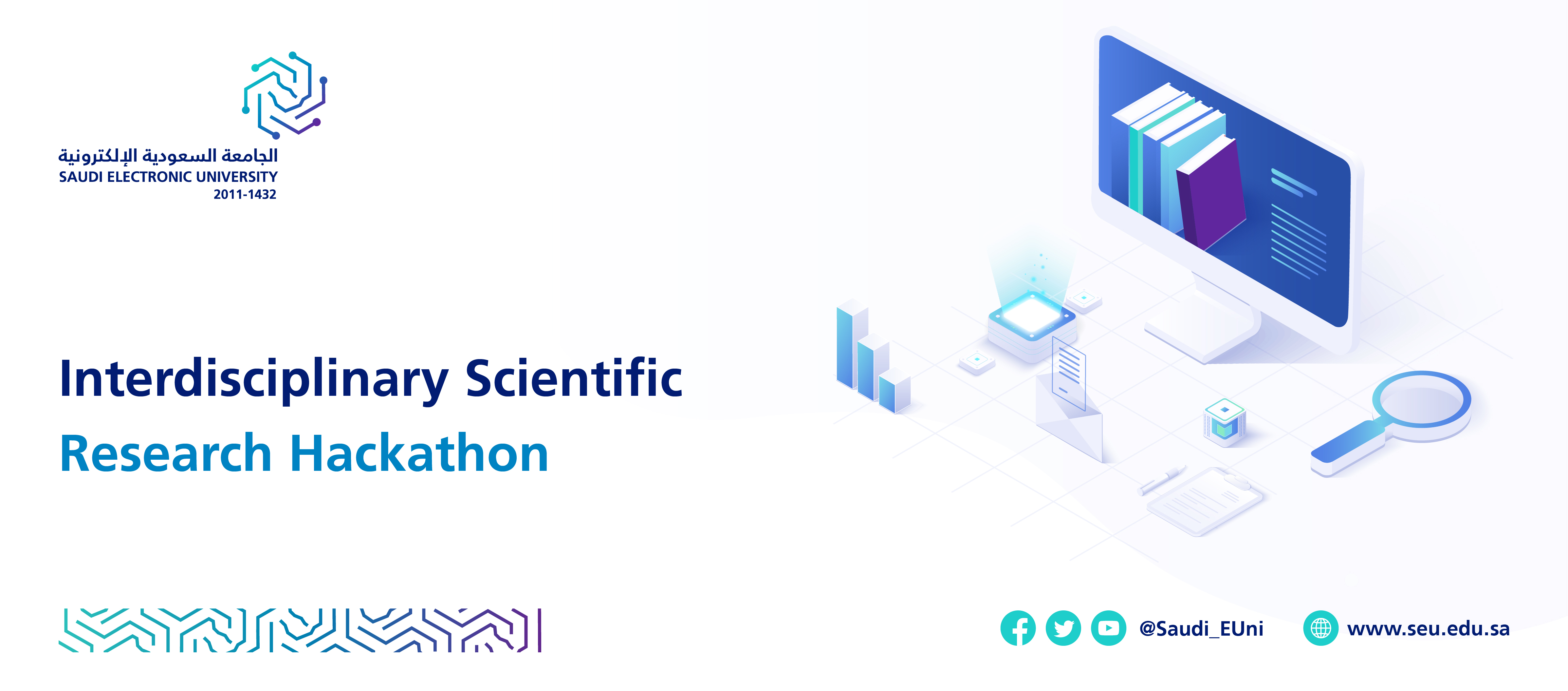 The Saudi Electronic University, represented by the Deanship of Scientific Research, announces the Scientific Research Hackathon initiative for interdisciplinary majors. With the participation of an elite group of experts in scientific research from a number of local and international universities, faculty members, and students at the Saudi Electronic University,The initiative will be implemented virtually from July 31, 2022, to February 16, 2023 for approximately 5 months.
This hackathon provides university students with the opportunity to participate in research by holding 10 professional and instructive training sessions that gain them the values ​​and principles of scientific research, innovation, planning and problem solving, including identifying the researcher's personality, thinking skills, creativity, planning and effective time management, and research skills in writing scientific research Scientific citation and documentation of references, leadership in scientific research, scientific research methods, statistical skills in scientific research, and publishing skills in reputable scientific journals.
This hackathon comes from the desire of the Saudi Electronic University to promote a culture of scientific research for interdisciplinary disciplines and to build research competencies through an intensive annual gathering within research work teams in an environment that stimulates creativity and innovation. Note that the last date for registration is Saturday 27 August 2022, for registration click here.